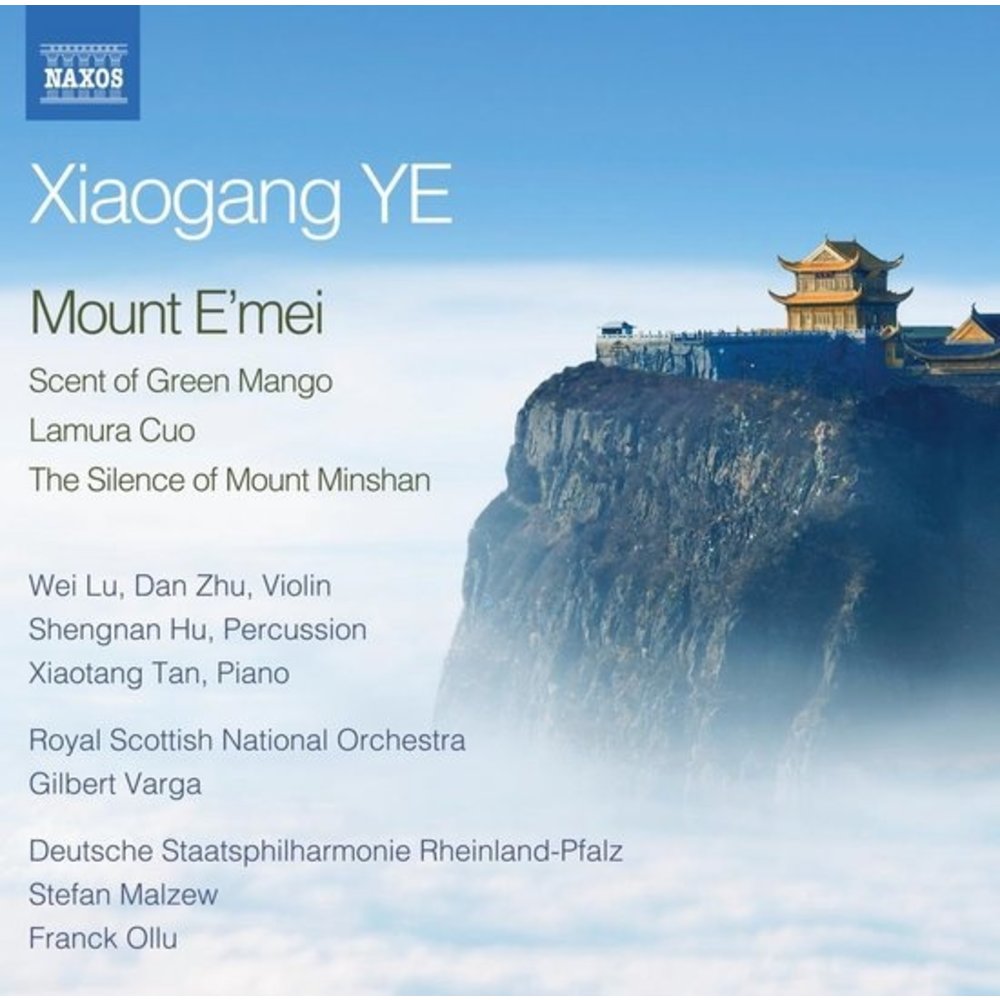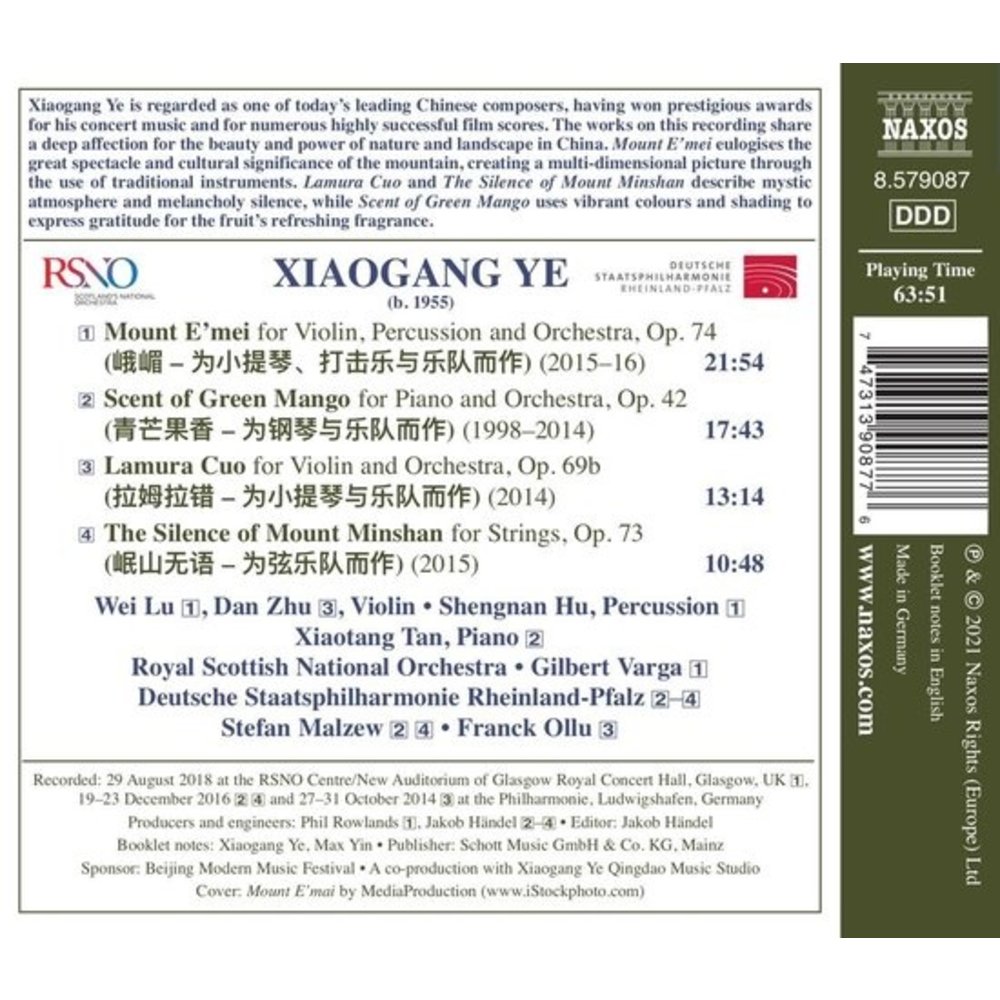 Xiaogang Ye: Mount E'mei
Dan Zhu, Shengnan Hu, Wei Lu, Xiaotang Tan-Ro
| | |
| --- | --- |
| Label | Naxos |
| Aantal | 1 |
| Sku | 8579087 |
| EAN | 747313908776 |
Voor de mooiste klassieke muziek...
....ga je naar KLASSIEK.NL
Gratis verzending vanaf € 25,00
Passie voor klassieke muziek!
Beschrijving
Xiaogang Ye wordt beschouwd als een van de meest vooraanstaande Chinese componisten van vandaag, die prestigieuze prijzen heeft gewonnen voor zijn concertmuziek en voor talrijke zeer succesvolle filmmuziek. De werken op deze opname delen een diepe genegenheid voor de schoonheid en kracht van de natuur en het landschap in China. Mount E'mei is een lofzang op het grote spektakel en de culturele betekenis van de berg en schept een multidimensionaal beeld door het gebruik van traditionele instrumenten. Lamura Cuo en The Silence of Mount Minshan beschrijven een mystieke sfeer en een melancholische stilte, terwijl Scent of Green Mango gebruik maakt van levendige kleuren en schaduwen om dankbaarheid uit te drukken voor de verfrissende geur van de vrucht.