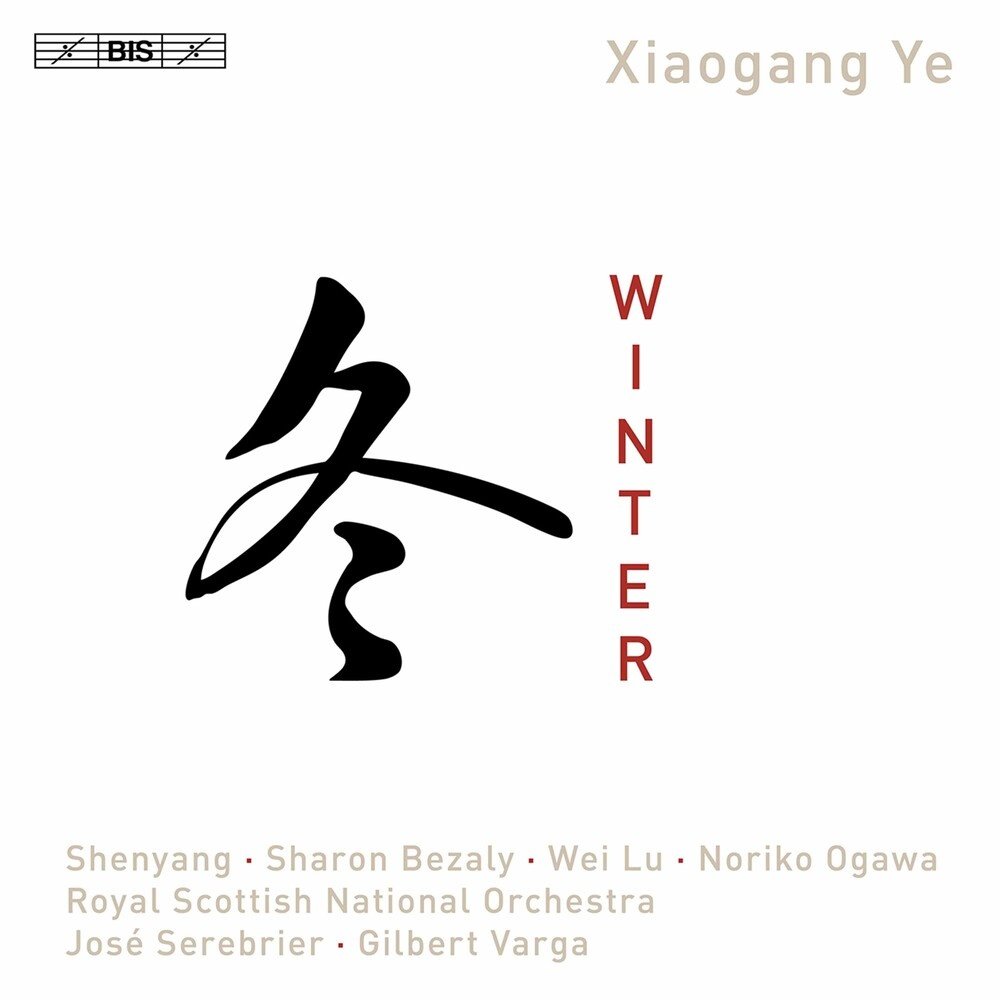 XIAOGANG YE: WINTER
| | |
| --- | --- |
| Componist | Ye Xiaogang |
| Label | BIS |
| Sku | 0002113BIS |
| EAN | 7318590021132 |
Voor de mooiste klassieke muziek...
....ga je naar KLASSIEK.NL
Gratis verzending vanaf € 25,00
Passie voor klassieke muziek!
Beschrijving
'Zo intrigerend als het betoverend is', zo werd de 'east-meets-west soundworld' van Xiaogang Ye omschreven in het BBC Music Magazine bij de release van een eerdere album met zijn orkestwerken in 2016. Bij die gelegenheid werd Ye's muziek verdedigd door José Serebrier, die hier terugkeert, samen met Gilbert Varga. Zo dirigeren ze het Royal Scottish National Orchestra en vier internationale solisten in vijf werken die zowel het begin van Ye's carrière als zijn recentere werken belichten. The Brilliance of Western Liang werd geschreven in 1983, tijdens Ye's studietijd aan het Centraal Conservatorium in Beijing, en is genoemd naar een koninkrijk uit de vijfde eeuw in het noordwesten van China. Vijf jaar later schreef Ye zijn Op. 28, Winter voor orkest, kort nadat hij in de V.S. was gaan wonen. Een winters thema keert terug in December Chrysanthemum (2006), gecomponeerd ter nagedachtenis aan Ye's dochter Nini, die als zuigeling overleed. Twee jaar later kreeg Ye de prestigieuze taak om een werk te schrijven voor de openingsceremonie van de Olympische Zomerspelen in Beijing. Zijn Starry Sky voor piano, koor en orkest, werd uitgevoerd voor een wereldwijd publiek met Lang Lang aan de piano. Het meest recente werk op de cd is The Song of Sorrow and Gratification (2012), een cyclus van vier orkestliederen opgedragen aan de bas-bariton Shenyang die ze hier ook vertolkt. Het werk bevat teksten van Li Shutong (1880-1942), samengesteld uit vroege gedichten die de wrok, melancholie en hulpeloosheid weerspiegelen die een jonge man ervaart tijdens een periode van onrust in de geschiedenis van China.