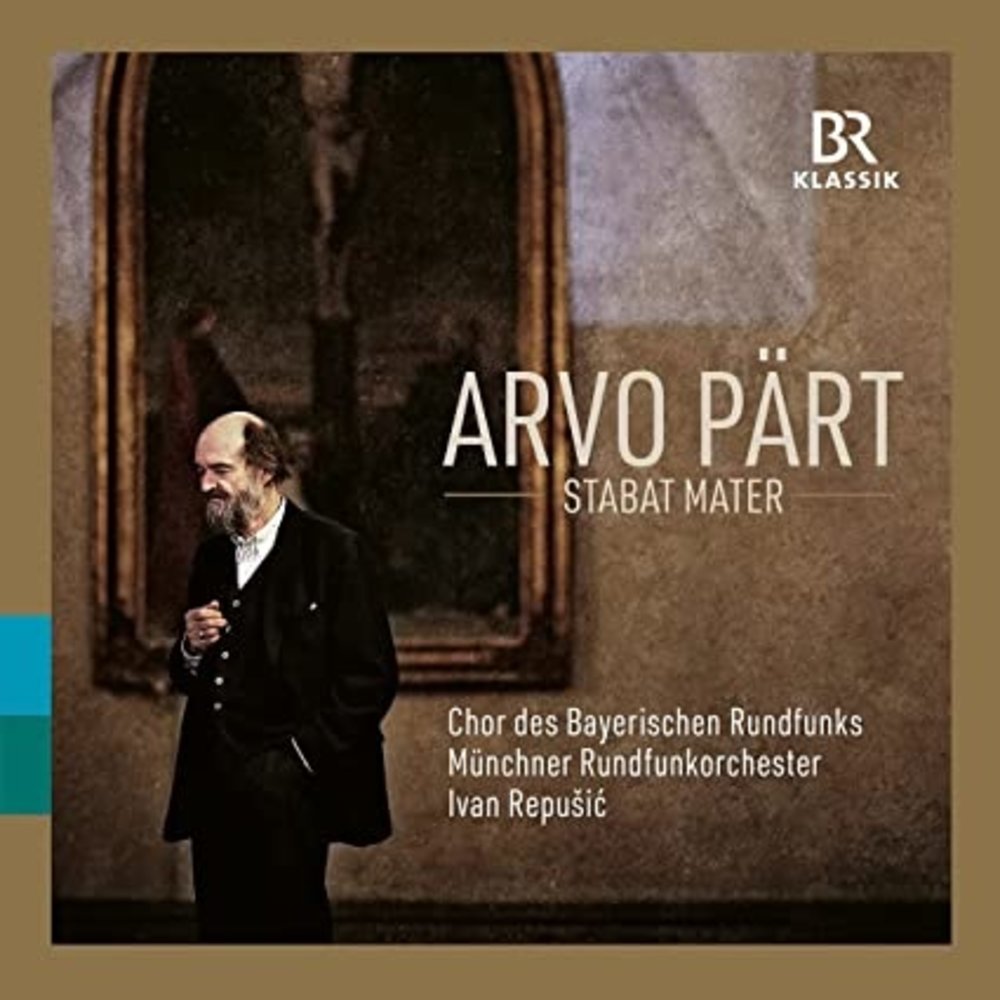 ARVO PÄRT: STABAT MATER
Chor Des Bayerischen Rundfunks, Munchner Rundfunk
| | |
| --- | --- |
| Componist | Arvo Pärt |
| Label | BR-Klassik |
| Aantal | 1 |
| Sku | 0900335 |
| EAN | 4035719003352 |
Voor de mooiste klassieke muziek...
....ga je naar KLASSIEK.NL
Gratis verzending vanaf € 25,00
Passie voor klassieke muziek!
Beschrijving
Na TE DEUM, ARVO PÄRT - LIVE en MISERERE is STABAT MATER alweer het vierde album dat voortkomt uit de nauwe artistieke samenwerking tussen de componist en het Beierse Radiokoor, en dat onlangs werd uitgebracht door BR-KLASSIK. Naast het indrukwekkende STABAT MATER biedt dit nieuw uitgebrachte album enkele werken die de sleutel vormen tot de stilistische ontwikkeling van de componist, en die zelden in het concertrepertoire of als opname verschijnen. Ondanks of misschien juist vanwege de radicale reductie van de uitdrukkingsmiddelen, eist Pärt's muziek de grootste zorgvuldigheid in de uitvoering van degenen die spelen, en wordt meesterlijk gerealiseerd in deze opname door het Beierse Radio Koor en het Münchner Rundfunkorchester onder leiding van dirigent Ivan Repušic. Als bijna geen andere hedendaagse componist is de Est Arvo Pärt (geb. 1935) erin geslaagd om sacrale muziek weer onder de aandacht van een groter publiek te brengen, ook buiten de kerkdienst. Door het meditatieve karakter en de terugkeer naar de eenvoudigste muzikale basisvormen geeft zijn muziek ons inzicht in belangrijke spirituele momenten. Daartoe vond Pärt al voor zijn emigratie uit de Sovjet-Unie wat hij noemde de "tintinnabuli stijl" (Latijn voor "kleine klokjes") van componeren uit. In 1977 leverde hij een van de eerste significante voorbeelden van deze stijl af met de eerste versie van FRATRES (Brothers), dat nog steeds geen vaste en voorgeschreven instrumentatie heeft. In zijn ascetische soberheid en bijna liturgische plechtigheid doet het werk denken aan een gemeenschappelijk gebed of een spirituele handeling.