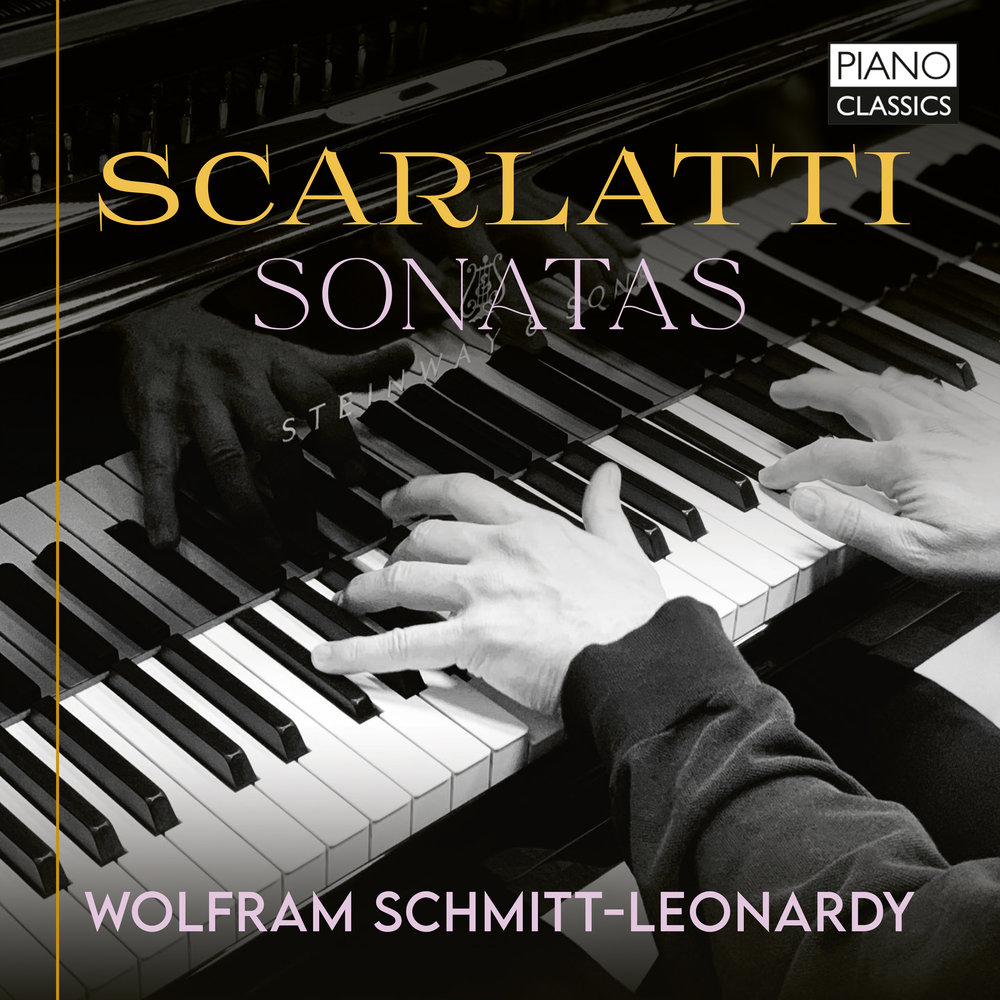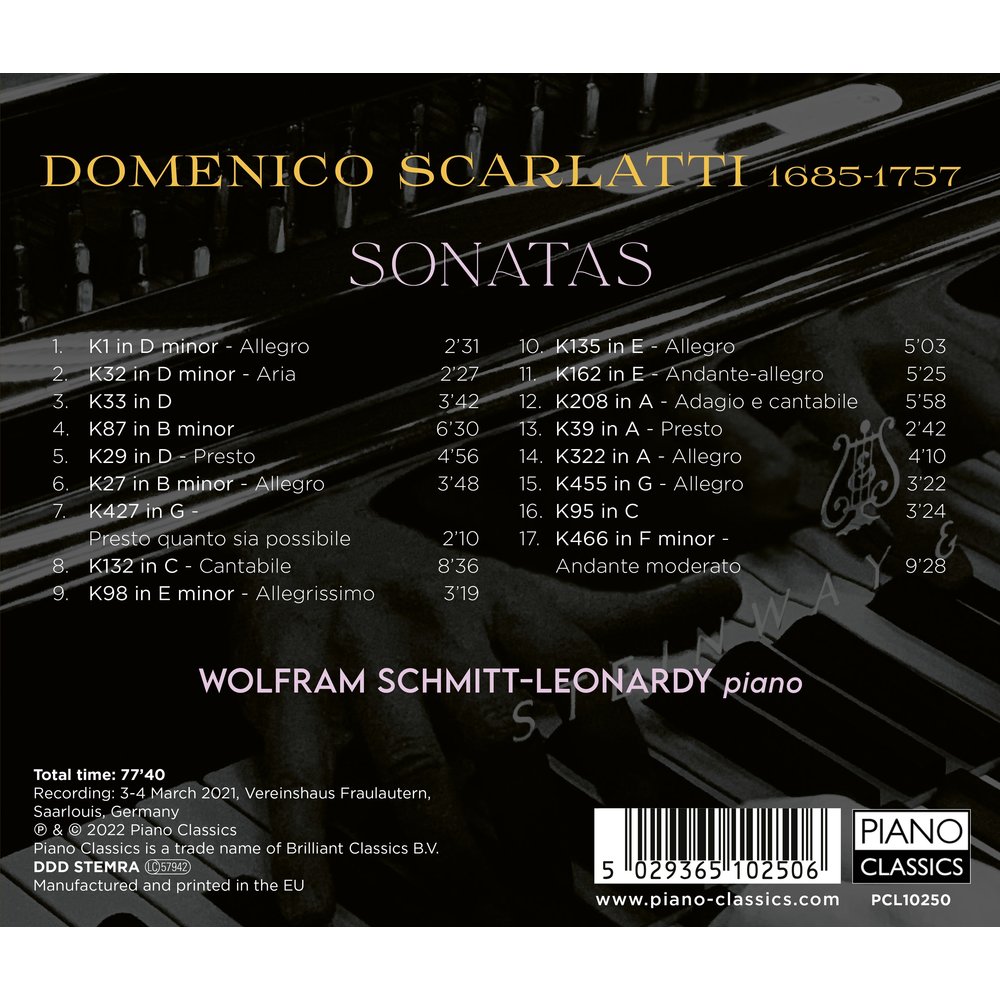 SCARLATTI: SONATAS
Wolfram Schmitt-Leonardy
| | |
| --- | --- |
| Componist | Domenico Scarlatti |
| Label | Piano Classics |
| Aantal | 1 |
| Sku | PCL10250 |
| EAN | 5029365102506 |
Voor de mooiste klassieke muziek...
....ga je naar KLASSIEK.NL
Gratis verzending vanaf € 25,00
Passie voor klassieke muziek!
Beschrijving
Domenico Scarlatti werd in 1685 in Italië geboren, maar bracht het grootste deel van zijn carrière door in dienst van de Portugese en Spaanse koninklijke families - waarbij de laatste aanstelling hem in staat stelde zijn volledige aandacht te wijden aan het componeren voor klavecimbel. Deze ongewone culturele achtergrond verklaart waarom de muziek van de Italiaan, hoewel uit dezelfde tijd als die van Bach en Händel, zo sterk verschilt; Spaanse dansritmes (zoals de flamenco) en volksdeuntjes met Moorse en zigeunerachtige smaken geven aan dat het dagelijkse straatleven een grote bron van inspiratie was voor Scarlatti. Scarlatti stierf in 1735 in Madrid. Scarlatti's sonates, geschreven in eendelige vorm, onthullen de ontwikkeling van nieuwe speeltechnieken, waaronder nootherhalingen en snelle passages in parallelle tertsen en sexten, evenals de innovatie van muzikale structuren, die wijzen op de opkomende Klassieke stijl. Deze nieuwe opname presenteert een aantal beroemde en minder bekende sonates van Scarlatti, een zorgvuldige selectie die de vele gezichten van zijn genie laat zien: van uitbundige vrolijkheid en stormachtige energie tot intense lyriek en weemoedige melancholie. De Duitse pianist Wolfram Schmitt-Leonardy is een van de toonaangevende pianisten van zijn generatie. Zijn concertactiviteiten en CD-opnames markeren hem als een uiterst intelligent musicus met het hart op de juiste plaats, waarbij zijn immense technische vermogens bijna als vanzelfsprekend worden beschouwd. Zijn CD's van Brahms, Schumann en Rachmaninoff hebben hem wereldwijd 5 sterren recensies opgeleverd: "astonishing and exquisite listening" (Fono Forum), "Electrifying passion and clarity" (Piano News), "dazzling brilliance and interpretative sophistication" (American Record Guide), "Coup de Coeur" (Piano Magazine), "In his recording of Chopin's 24 Preludes, Wolfram Schmitt-Leonardy achieves a fusion of impassioned ardor and classical textual rigor. .a stimulating and compelling listening journey, 9/9" (Jed Distler op Classicstoday.com).