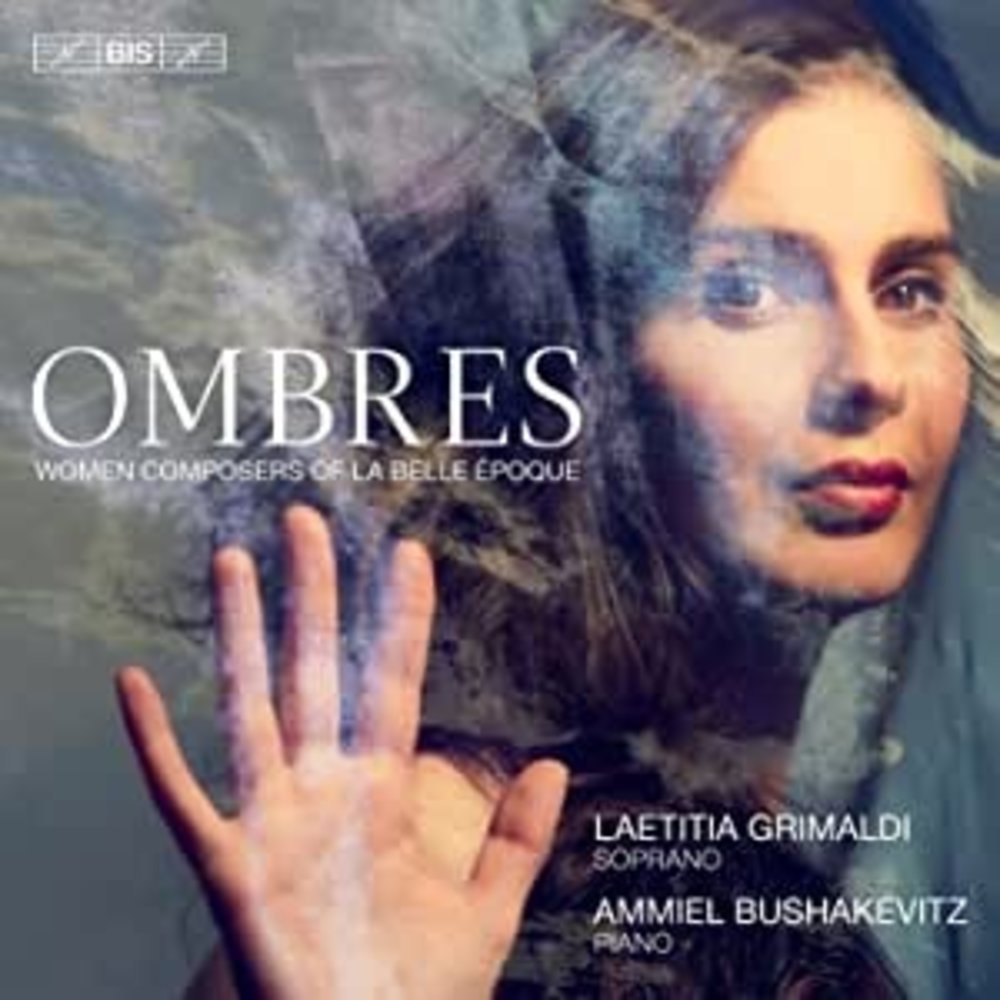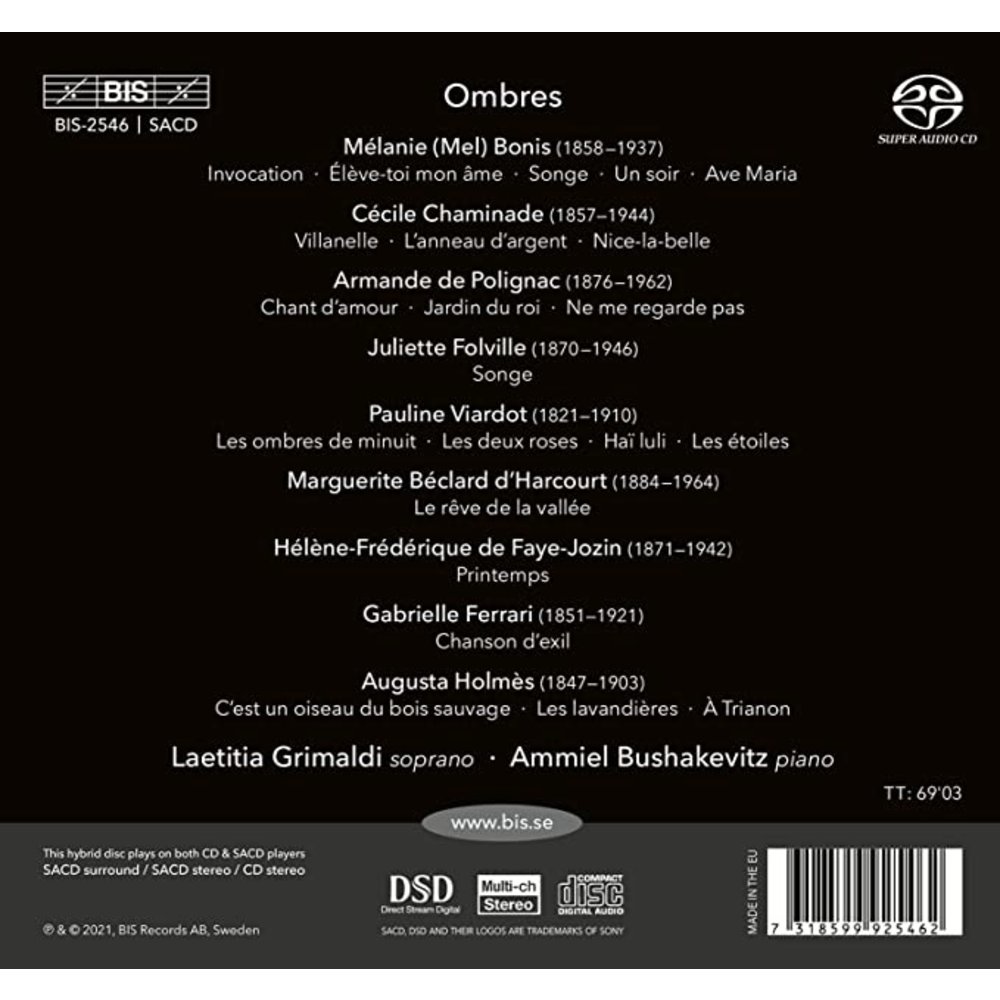 OMBRES - WOMEN COMPOSERS OF LA BELLE EPOQUE
Ammiel Bushakevitz, Laetitia Grimaldi, Tania Erd
| | |
| --- | --- |
| Componist | Various Composers |
| Label | BIS |
| Aantal | 1 |
| Sku | 0002546BIS |
| EAN | 7318599925462 |
Voor de mooiste klassieke muziek...
....ga je naar KLASSIEK.NL
Gratis verzending vanaf € 25,00
Passie voor klassieke muziek!
Beschrijving
Ombres, een creatie van Laetitia Grimaldi en Ammiel Bushakevitz, brengt liederen samen van negen vrouwelijke componisten wier leven zich uitstrekt over de jaren 1821-1964. Veel van de liederen zijn geschreven tijdens de zogenaamde Belle Époque, in een tijd waarin vrouwen weliswaar werden geaccepteerd als uitvoerend musicus, vooral in huiselijke kring, maar het moeilijk hadden om te worden erkend als componist. En zelfs in de gevallen dat hun muziek werd gehoord, bijvoorbeeld in de modieuze salons van Parijs, of gepubliceerd, raakte het snel in de vergetelheid. Verschillende van de hier opgenomen liederen werden door Grimaldi en Bushakevitz ontdekt in bibliotheken en archieven, nadat ze al lang niet meer gedrukt werden. Met Ombres bevrijden de vertolkers de negen componisten uit hun schimmige bestaan en laten ze de grote verscheidenheid van hun muziek horen, van de bruisende Villanelle van Cécile Chaminade tot het nachtelijke Les étoiles van Pauline Viardot of het spookachtige Les lavandières van Augusta Holmès, over de wasvrouwen van Middernacht uit de Keltische mythologie.