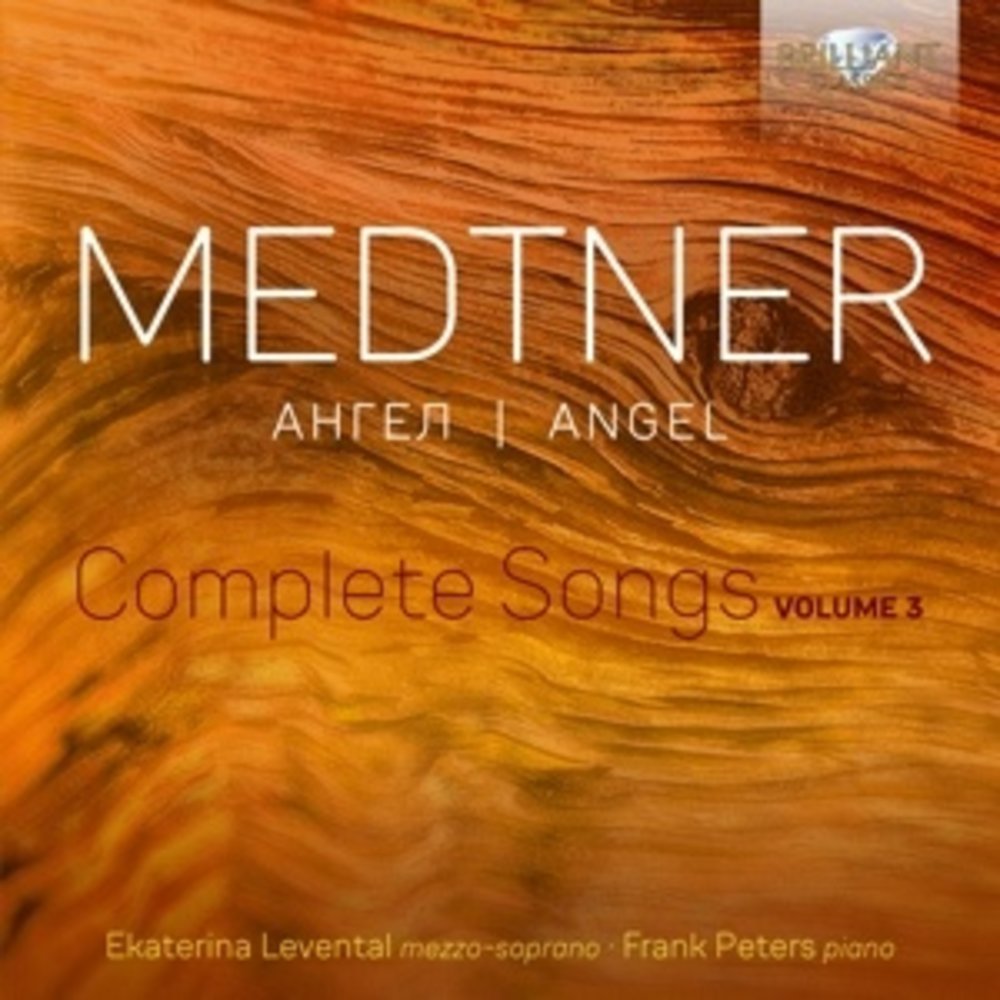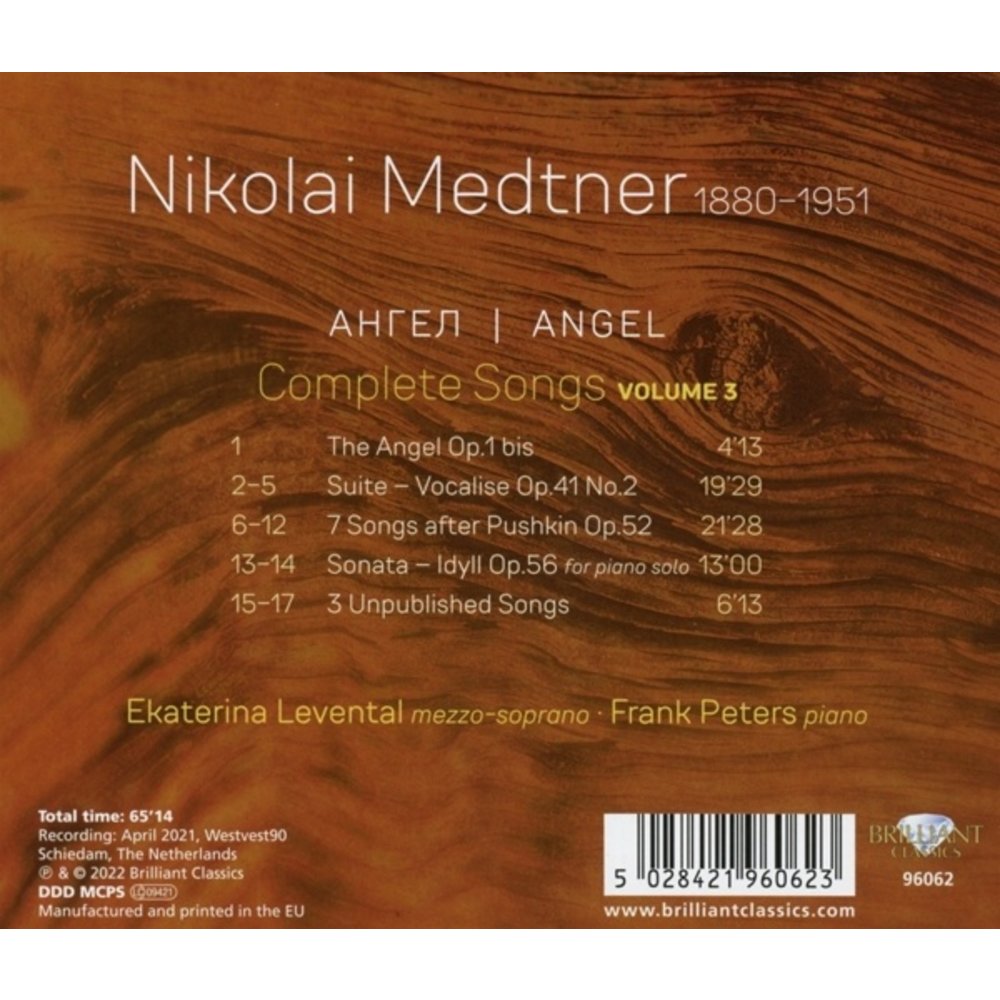 MEDTNER: ANGEL, COMPLETE SONGS, VOL. 3
Ekaterina Levental, Frank Peters
| | |
| --- | --- |
| Componist | Nikolaj Medtner |
| Label | Brilliant Classics |
| Aantal | 1 |
| Sku | 96062 |
| EAN | 5028421960623 |
Voor de mooiste klassieke muziek...
....ga je naar KLASSIEK.NL
Gratis verzending vanaf € 25,00
Passie voor klassieke muziek!
Beschrijving
Het derde deel van deze spannende nieuwe serie, de opname van de complete liederen van Medtner, draagt de titel "Engel", verwijzend naar het mystieke en spirituele karakter van sommige van de gepresenteerde liederen.
Nikolai Medtner werd in 1880 in Moskou geboren. Na pianolessen bij zijn moeder ging hij naar het Conservatorium van Moskou waar hij les kreeg van Pavel Pabst en Sergej Tanejev. Op 20-jarige leeftijd won hij de prestigieuze Anton Rubinstein Prijs. Als jongere tijdgenoot van Scriabin en Rachmaninoff was hij voorbestemd voor een briljante pianistische carrière, maar hij koos ervoor zich op compositie te concentreren. In 1936 vestigde hij zich in Londen waar hij de rest van zijn leven lesgaf en componeerde tot 1951. Medtner's stijl is geworteld in de 19e eeuw, volbloed romantisch, met een zeer persoonlijke harmonische en melodische taal, vaak complex en dicht, maar beklijvend mooi. Deze nieuwe opname bevat het lied "De engel, Op. 1 bis", de Suite-Vocalise Op. 41 Nr. 2, 7 Poesjkinliederen Op. 52 en 3 ongepubliceerde liederen. Naast de liederen levert de pianist Frank Peters een expressieve uitvoering van de solo Piano Sonata Idyll Op. 56. Ekaterina Levental werd geboren in Oezbekistan. Zij vestigde zich in Nederland waar zij studeerde aan het Conservatorium van Den Haag. Ze begon aan een succesvolle carrière als zangeres, dramaturge en theaterproducent. Pianist Frank Peters is een zeer gerespecteerde Nederlandse pianist, zowel als solist als kamermuziekpartner. Hij is een onvermoeibaar voorvechter van de pianowerken van Medtner. "Levental's soft high notes are truly exquisite, and she can do things with the voice that most modern singers cannot, such as to drain the voice of vibrato for expressive effect. All things considered, she is a virtuoso vocalist of the old school, and such artists are extremely rare nowadays… We are very lucky to have a pianist like Peters, who fully understands this dichotomy, as the pianist on this album." (Artmusiclounge.com).