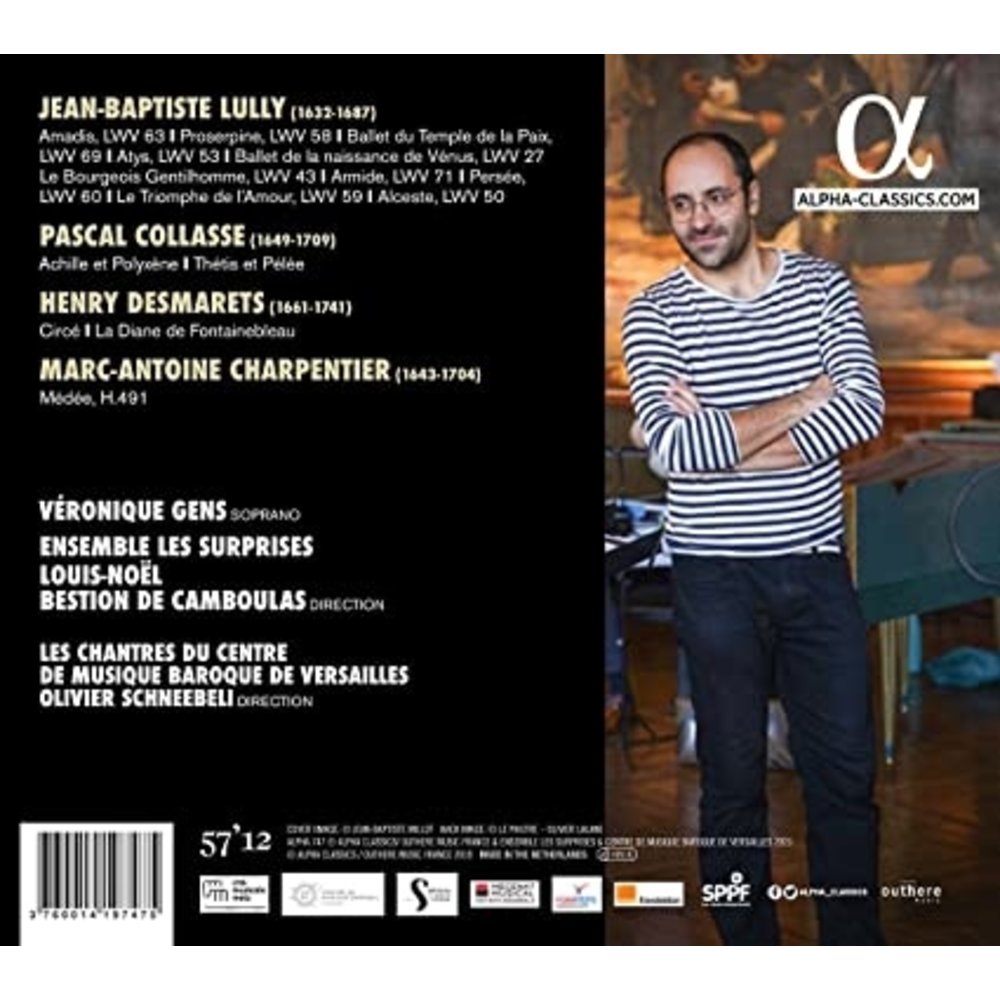 LULLY, CHARPENTIER & DESMARETS: PASSION
Ensemble Les Surprises, Louis-Noël, Veronique Gens
| | |
| --- | --- |
| Componist | Various Composers |
| Label | ALPHA |
| Aantal | 1 |
| Sku | 0000747ALPHA |
| EAN | 3760014197475 |
Voor de mooiste klassieke muziek...
....ga je naar KLASSIEK.NL
Gratis verzending vanaf € 25,00
Passie voor klassieke muziek!
Beschrijving
Dit programma markeert de langverwachte terugkeer van Véronique Gens naar de barokmuziek en Lully, waarmee zij in het begin van haar carrière naam maakte. Het programma bevat airs uit Atys, Persée, Alceste, Proserpine, Le Triomphe de l'Amour en andere werken van de beroemde componist van Lodewijk XIV, maar ook verschillende werken van Marc-Antoine Charpentier (Médée), Henry Desmarets en Pascal Collasse. Of ze nu bekend, zeldzaam of soms zelfs ongepubliceerd zijn, ze vertolken allemaal rollen van krachtige vrouwen wier liefde onbeantwoord is: donkere hartstochten, bittere jammerklachten, jaloezie, wraak, het soort dramatische personages dat Véronique Gens belichaamt met al het charisma dat haar reputatie heeft gemaakt. Deze opname is ook het resultaat van een ontmoeting met het jeugdige ensemble Les Surprises, opgericht en geleid door Louis-Noël Bestion de Camboulas. Samen hebben zij dit programma samengesteld, dat airs, dansen en koren vermengt, in samenwerking met het Centre de Musique Baroque de Versailles.