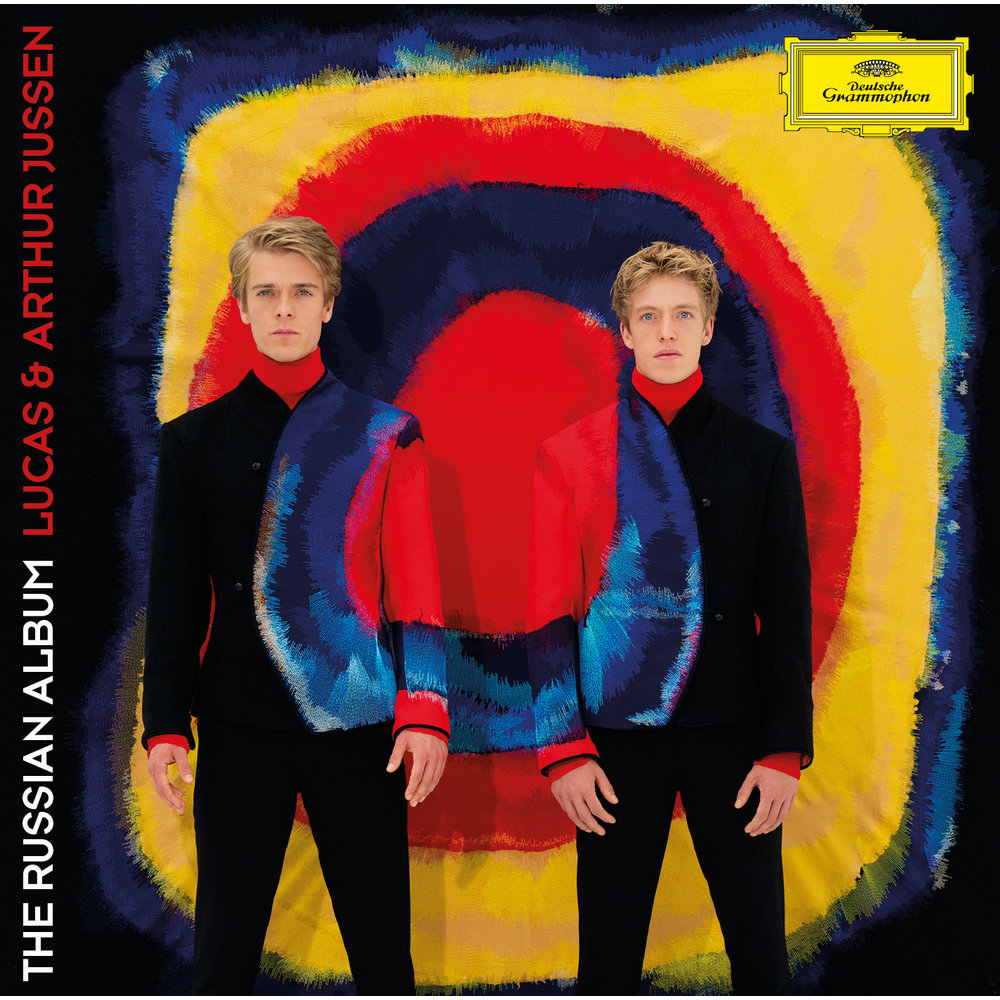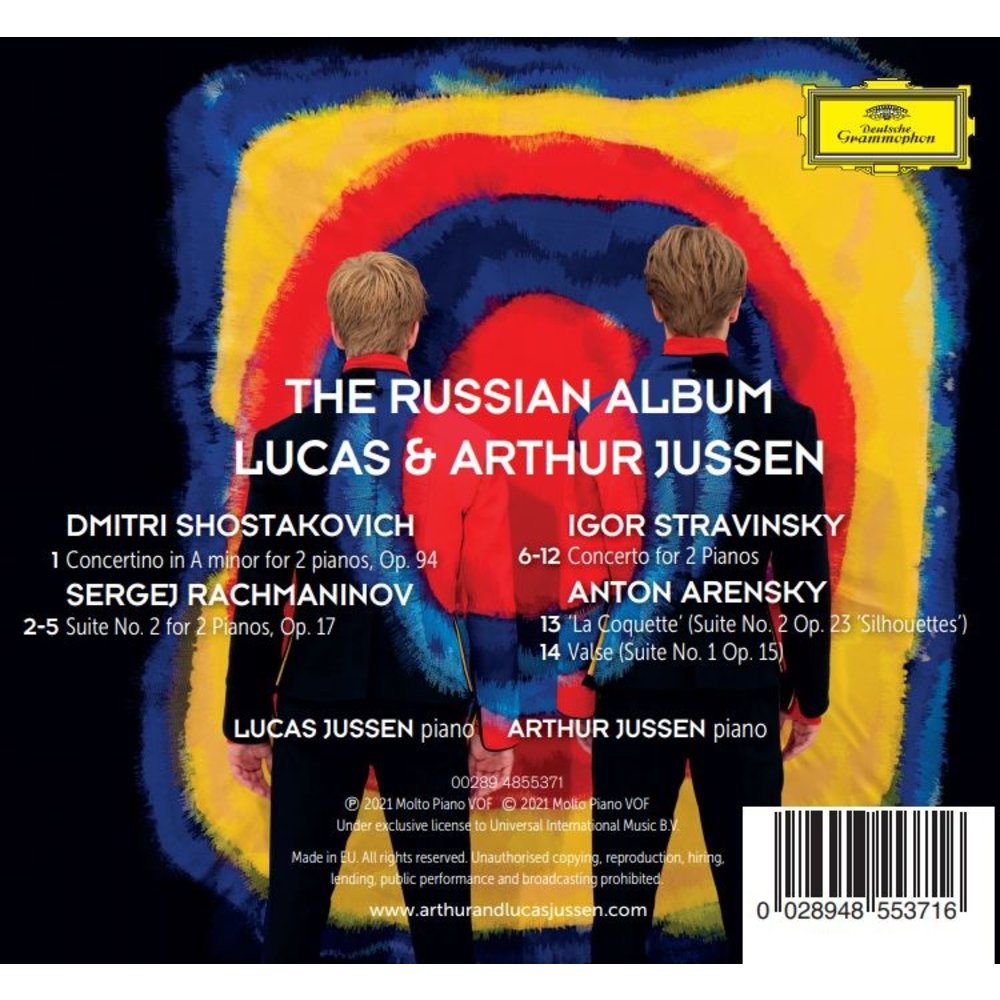 Lucas & Arthur Jussen: The Russian Album (AK2021)
Lucas en Arthur Jussen
| | |
| --- | --- |
| Componist | Igor Stravinsky Sergej Rachmaninov Arensky |
| Label | Deutsche Grammophon |
| Aantal | 1 |
| Sku | 002894855371 |
| EAN | 028948553716 |
Voor de mooiste klassieke muziek...
....ga je naar KLASSIEK.NL
Gratis verzending vanaf € 25,00
Passie voor klassieke muziek!
Beschrijving
'Fenomenaal' noemde opusklassiek.nl de zevende cd van de pianobroers Arthur en Lucas Jussen. En daar is niets te veel mee gezegd. The Russian Album is met werken van Rachmaninov, Stravinsky, Sjostakovitsj en Arensky niet alleen een soundtrack bij een stukje roerige Russische geschiedenis, het is ook een plaat waarop de Jussens zichzelf overstijgen. 'Nog niet eerder had dit wat verborgen meesterwerk van de revolutionaire Rus zo'n drive, zo'n precisie', schreef Luister al over Stravinsky's Concerto voor twee piano's. En dan hebben we het nog niet eens over de perfect getroffen lyriek en melancholie.
'The Russian Album' is het zevende album van Lucas en Arthur Jussen op het Deutsche Grammophon label. De pianisten maakten een selectie van werken voor twee piano's van de Russische meesters Dmitri Sjostakovitsj, Sergei Rachmaninov, Igor Stravinsky en Anton Arensky en proberen hiermee de essentie van Russische muziek met haar specifieke klank, kleur en energie te vatten. De cover van het album is geïnspireerd op het beroemde schilderij 'Kleurenstudie, Vierkanten met concentrische cirkels' van de Russische kunstenaar Wassily Kandinsky. 'Kandinsky vond dat er een enorme overeenkomst bestaat tussen muziek en kleur. En net als elke kleur heeft elke noot zijn eigen karakter, eigen essentie. En als die noten of kleuren met elkaar in dialoog gaan gebeurt er iets bijzonders in de menselijke ziel. Dat is precies wat we willen bereiken met de muziek op dit album,' zeggen Lucas en Arthur Jussen.
1. SHOSTAKOVICH: CONCERTINO IN A MINOR FOR 2 PIANOS, OP.94
2. RACHMANINOV: SUITE NO.2 FOR 2 PIANOS OP.17 I. INTRODUCTION
3. RACHMANINOV: SUITE NO.2 FOR 2 PIANOS OP.17 II. WALTZ
4. RACHMANINOV: SUITE NO.2 FOR 2 PIANOS OP.17 III. ROMANCE
5. RACHMANINOV: SUITE NO.2 FOR 2 PIANOS OP.17 IV. TARANTELLA
6. STRAVINSKY: CONCERTO FOR 2 PIANOS I. CON MOTO
7. STRAVINSKY: CONCERTO FOR 2 PIANOS II. NOTTURNO
8. STRAVINSKY: QUATTRO VARIAZIONI - VARIATION 1
9. STRAVINSKY: QUATTRO VARIAZIONI - VARIATION 2
10. STRAVINSKY: QUATTRO VARIAZIONI - VARIATION 3
11. STRAVINSKY: QUATTRO VARIAZIONI - VARIATION 4
12. STRAVINSKY: PRELUDIO E FUGA
13. ARENSKY: SUITE NO.2 OP.23 'SILHOUETTES'-'LA COQUETTE'
14. ARENSKY: SUITE NO.1 OP.15 VALSE