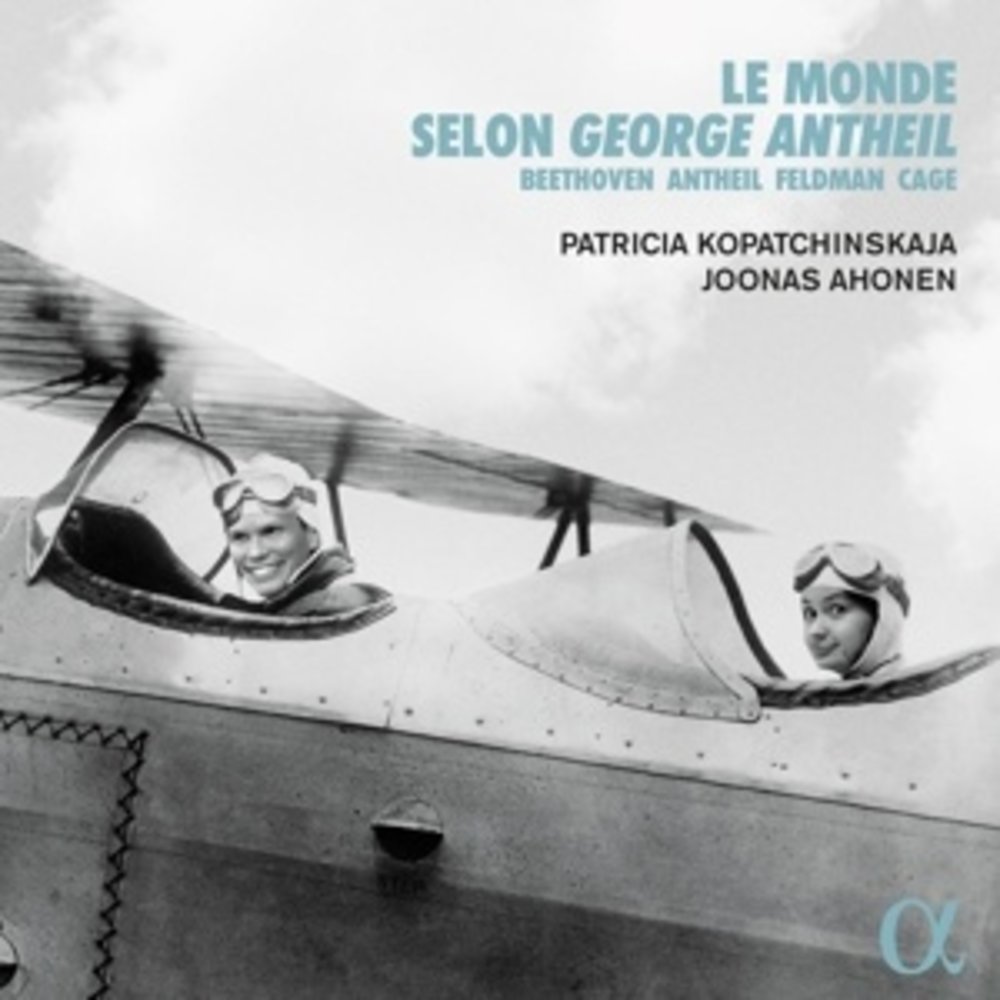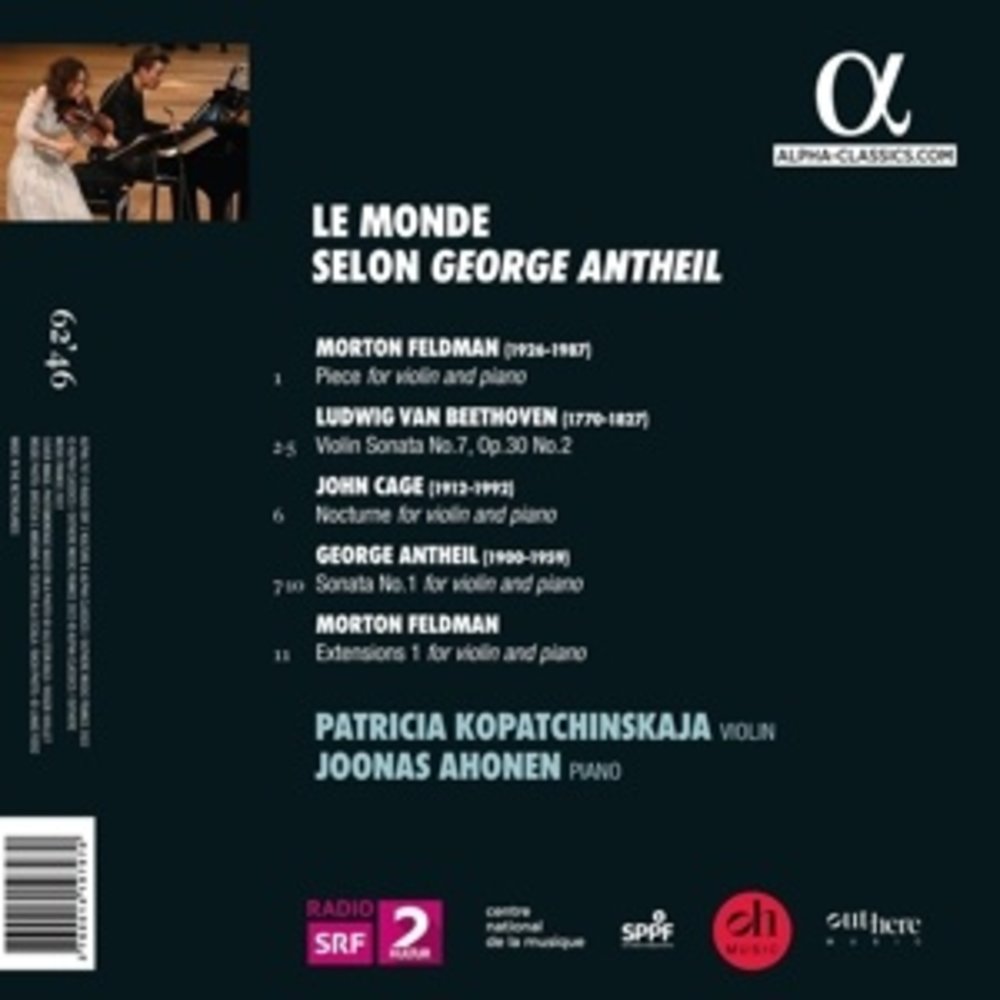 LE MONDE SELON GEORGE ANTHEIL
Joonas Ahonen, Patricia Kopatchinskaja
| | |
| --- | --- |
| Componist | Ludwig van Beethoven Morton Feldman George Antheil Cage,John |
| Label | ALPHA |
| Aantal | 1 |
| Sku | 0000797ALPHA |
| EAN | 3760014197970 |
Voor de mooiste klassieke muziek...
....ga je naar KLASSIEK.NL
Gratis verzending vanaf € 25,00
Passie voor klassieke muziek!
Beschrijving
George Antheil noemde zichzelf een "Pianist-Futurist". Als liefhebber van snelheid, auto's en vliegtuigen vestigde de Amerikaanse componist zich in het Parijs van de Années Folles, waar hij Picasso en Stravinsky frequenteerde en werken componeerde als Sonate sauvage en Jazz Sonata, die een schandaal veroorzaakten: tijdens een concert in Boedapest zwaaide hij zelfs met een gangsterachtig pistool in Chicago om de stilte in de zaal te herstellen ... . Hij aanbad Beethoven als zijn held, wiens stukken hij speelde in het eerste deel van zijn recitals voordat hij overging op zijn eigen muziek. In 1933 keerde hij terug naar de Verenigde Staten, waar hij John Cage en Morton Feldman ontmoette. Patkop en de jonge Finse pianist Joonas Ahonen - die door The Times, naar aanleiding van wat de journalist omschreef als "een van die concerten die je je voor altijd herinnert", werd voorgesteld als de "doppelgänger" van de violist! Een eerbetoon aan de 'Bad Boy of Music'.