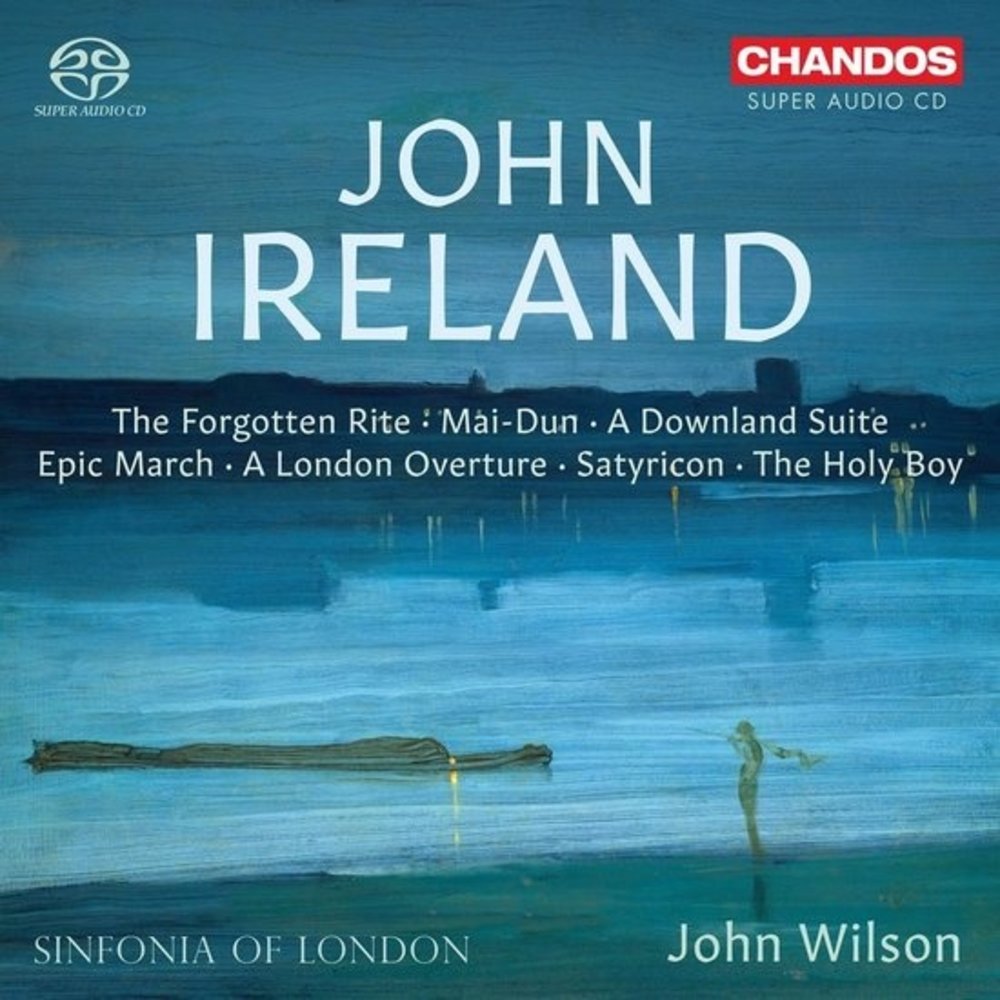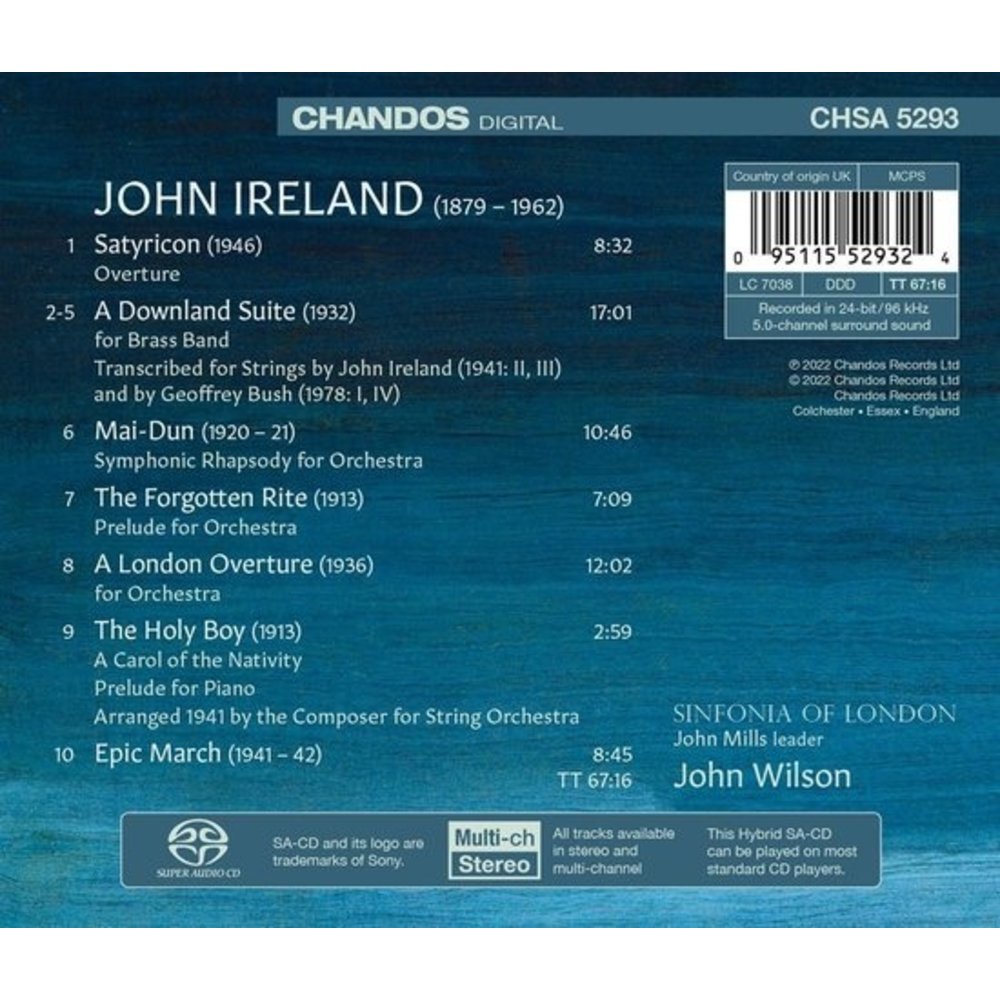 IRELAND: ORCHESTRAL WORKS
John Wilson, Sinfonia Of London
| | |
| --- | --- |
| Componist | Ireland,John |
| Label | CHANDOS |
| Aantal | 1 |
| Sku | 1552932129039 |
| EAN | 095115529324 |
Voor de mooiste klassieke muziek...
....ga je naar KLASSIEK.NL
Gratis verzending vanaf € 25,00
Passie voor klassieke muziek!
Beschrijving
John Ireland was een wonderkind: hij ging op veertienjarige leeftijd naar het Royal College of Music. Daar studeerde hij piano, orgel en compositie (bij Charles Villiers Stanford). Hij klom al snel op tot een belangrijke positie als organist, terwijl hij zich ook als componist bleef bezighouden. The Forgotten Rite, uit 1913, is een van zijn vroegste orkestcomposities, en werd door Sir Henry Wood in première gebracht in de Queens Hall. De symfonische rapsodie Mai-Dun werd geïnspireerd door het platteland van Dorset, Thomas Hardy Country, een landschap dat een levenslange invloed uitoefende op Ireland. De opdracht werd gegeven voor de nationale Brass Band kampioenschappen in 1932, maar Ireland bewerkte later de twee centrale delen van A Downland Suite voor strijkers. Het eerste en laatste deel werden later gearrangeerd door zijn leerling Geoffrey Bush. De ouverture Satyricon was een van Irelands laatste grootschalige werken, en is gebaseerd op teksten van de Romeinse schrijver Gaius (of, in sommige bronnen, Titus) Petronius Arbiter, een hoveling van Nero. De London Overture en de Epic March werden beide in opdracht van de BBC gemaakt, de laatste als moreel opkikker tijdens de Tweede Wereldoorlog. Het was in deze periode dat Ireland The Holy Boy orkestreerde, een pianostuk gecomponeerd op eerste kerstdag in 1913. John Wilson en Sinfonia of London presenteren deze werken met zorg en overtuiging, en onthullen de grote kwaliteit van deze ten onrechte verwaarloosde componist.