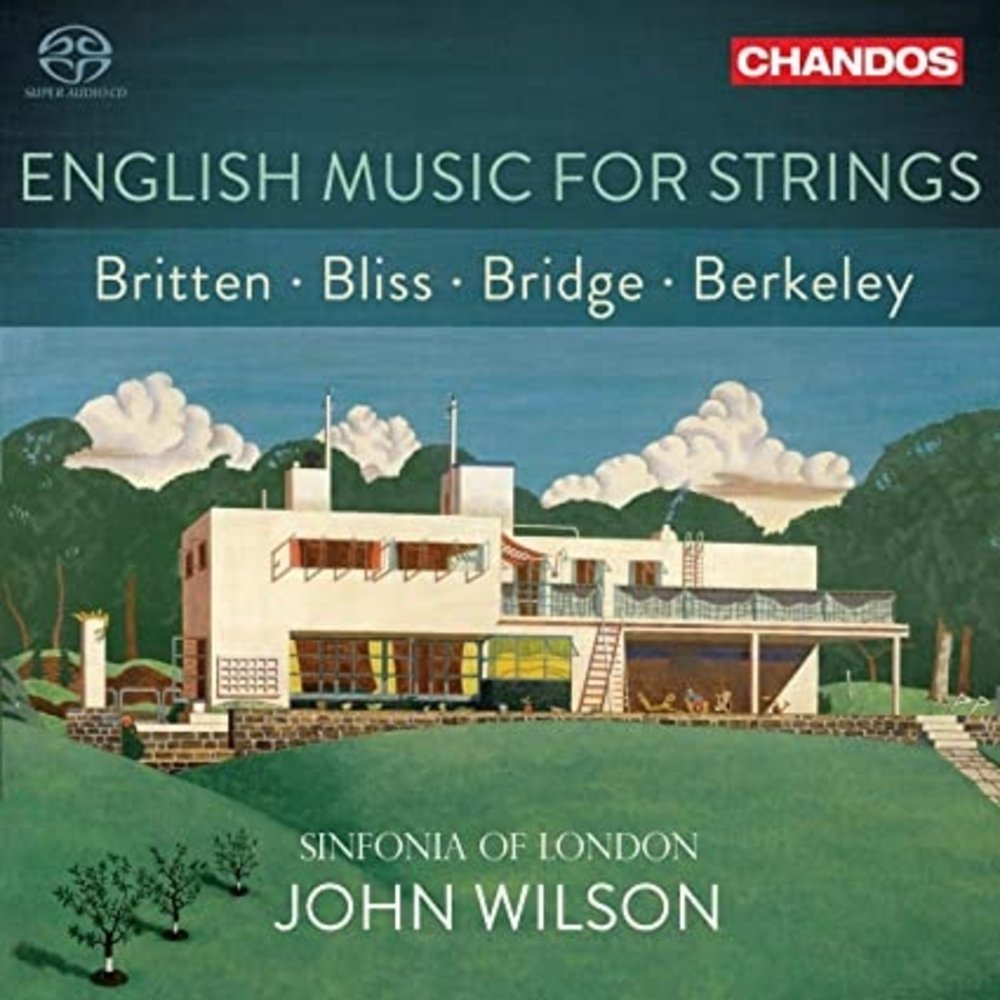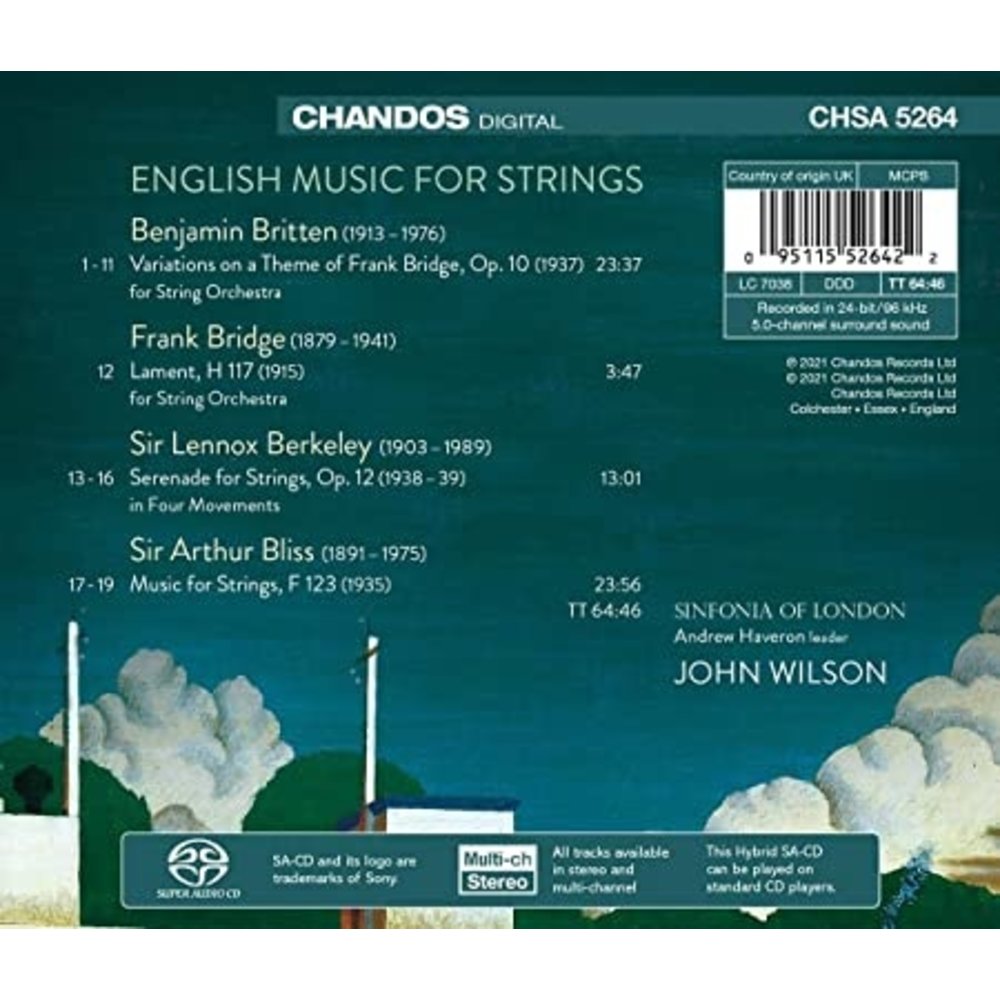 English Music for Strings
John Wilson, Sinfonia Of London
| | |
| --- | --- |
| Componist | Benjamin Britten Bliss,Arthur Berkeley,Lennox Bridge,Frank |
| Label | CHANDOS |
| Aantal | 1 |
| Sku | 1552642125836 |
| EAN | 095115526422 |
Voor de mooiste klassieke muziek...
....ga je naar KLASSIEK.NL
Gratis verzending vanaf € 25,00
Passie voor klassieke muziek!
Beschrijving
In de jaren dertig droegen Bliss, Britten en Berkeley bij aan het repertoire voor strijkorkest, in de voetsporen van Elgar en Vaughan Williams. Zij worden op dit album vergezeld door Frank Bridge, wiens Lament werd gecomponeerd tijdens de Eerste Wereldoorlog. Dit is de vierde opname van John Wilson met zijn bekroonde Sinfonia of London. Bliss componeerde Music for Strings nadat hij de filmmuziek voor Korda's Things to Come had voltooid, gedreven door zijn verlangen om een stuk 'pure muziek' te componeren, waarin hij zijn eigen ideeën uitdrukt in plaats van die van anderen. Britten's Variations on a Theme of Frank Bridge werd in mei 1937 in opdracht van Boyd Neel gecomponeerd voor de Salzburger Festspiele van die zomer. Het werk werd in hoog tempo gecomponeerd en hielp de jonge componist zijn internationale reputatie te vestigen. Het thema, dat is opgedragen aan zijn leraar Frank Bridge, komt uit de tweede van Bridge's Drie Idyllen voor strijkkwartet. Lennox Berkeley componeerde zijn Serenade for Strings in Snape Maltings, waar hij in 1938/39 met Britten woonde. Toen de Serenade werd voltooid was het land in oorlog en de muziek lijkt de bezorgde stemming van de componist te weerspiegelen toen de wereld een onzekere toekomst tegemoet ging. Het album is opgenomen in Surround-Sound en beschikbaar als een hybride SACD. Op de voorkant staat een schilderij van Edward Wadsworth van Bliss' huis, Pen Pits, dat in 1935 voor hem werd gebouwd.