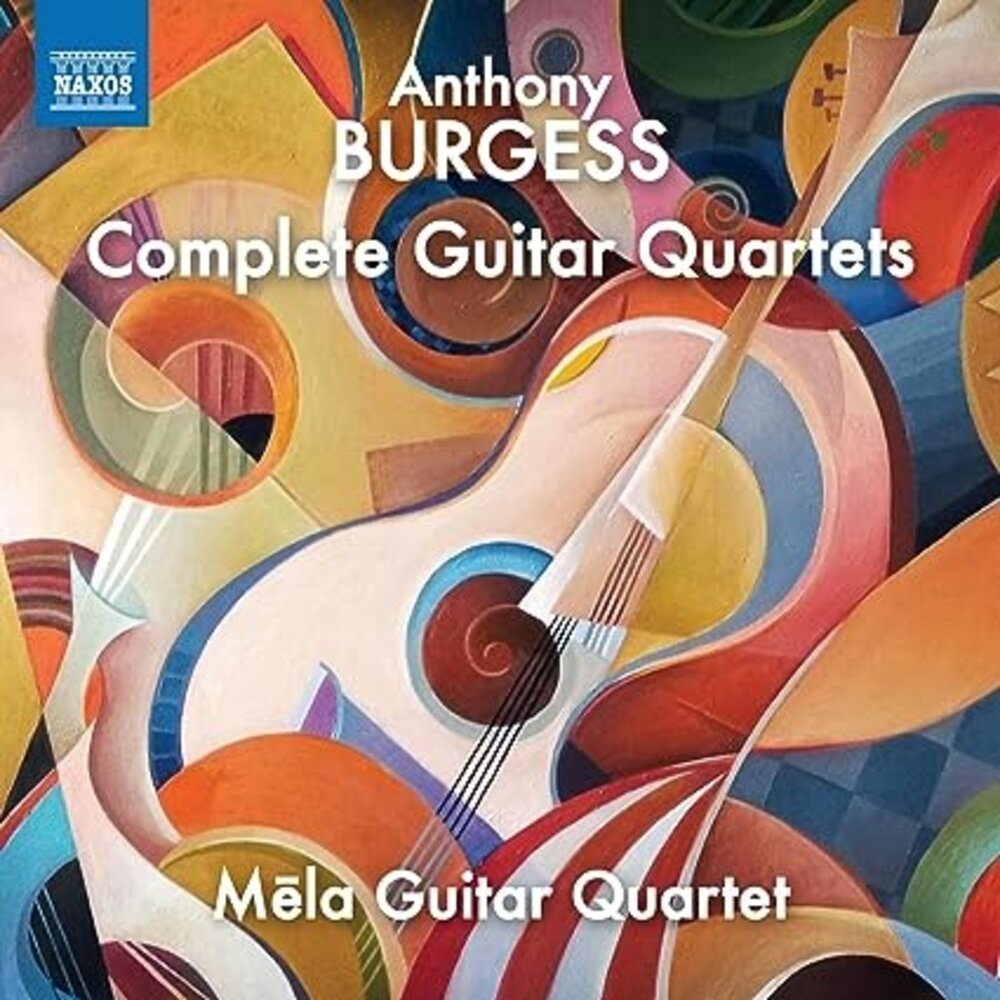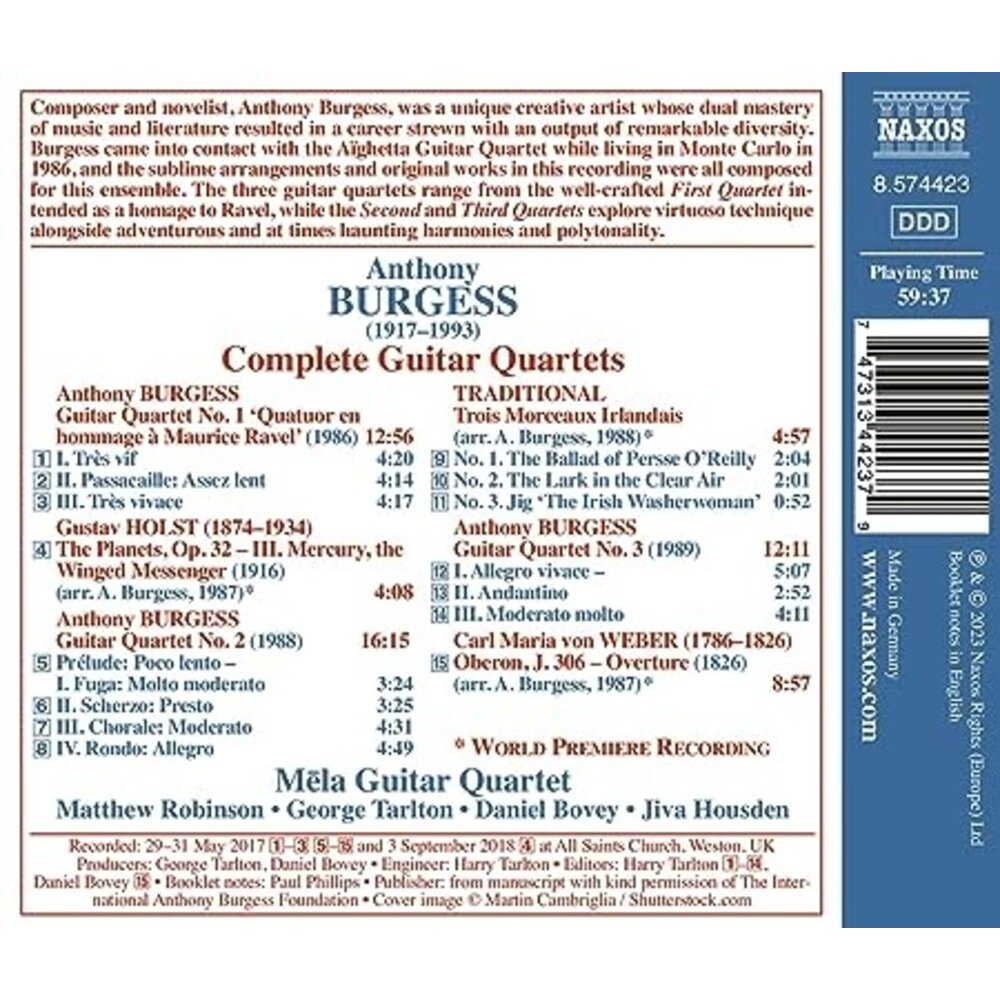 BURGESS: COMPLETE GUITAR QUARTETS
Mela Guitar Quartet
| | |
| --- | --- |
| Label | Naxos |
| Aantal | 1 |
| Sku | 8574423 |
| EAN | 747313442379 |
Voor de mooiste klassieke muziek...
....ga je naar KLASSIEK.NL
Gratis verzending vanaf € 25,00
Passie voor klassieke muziek!
Beschrijving
Componist en romanschrijver Anthony Burgess was een opmerkelijk veelzijdig kunstenaar. De drie gitaarkwartetten op dit album variëren van het goed uitgewerkte Eerste Kwartet bedoeld als een hommage aan Ravel; terwijl het Tweede en Derde Kwartet virtuoze techniek verkennen naast avontuurlijke en soms spookachtige harmonieën en polytonaliteit. Een selectie van Burgess' arrangementen voor gitaarkwartet komt ook aan bod, waaronder Holst's Mercury; the Winged Messenger uit The Planets.