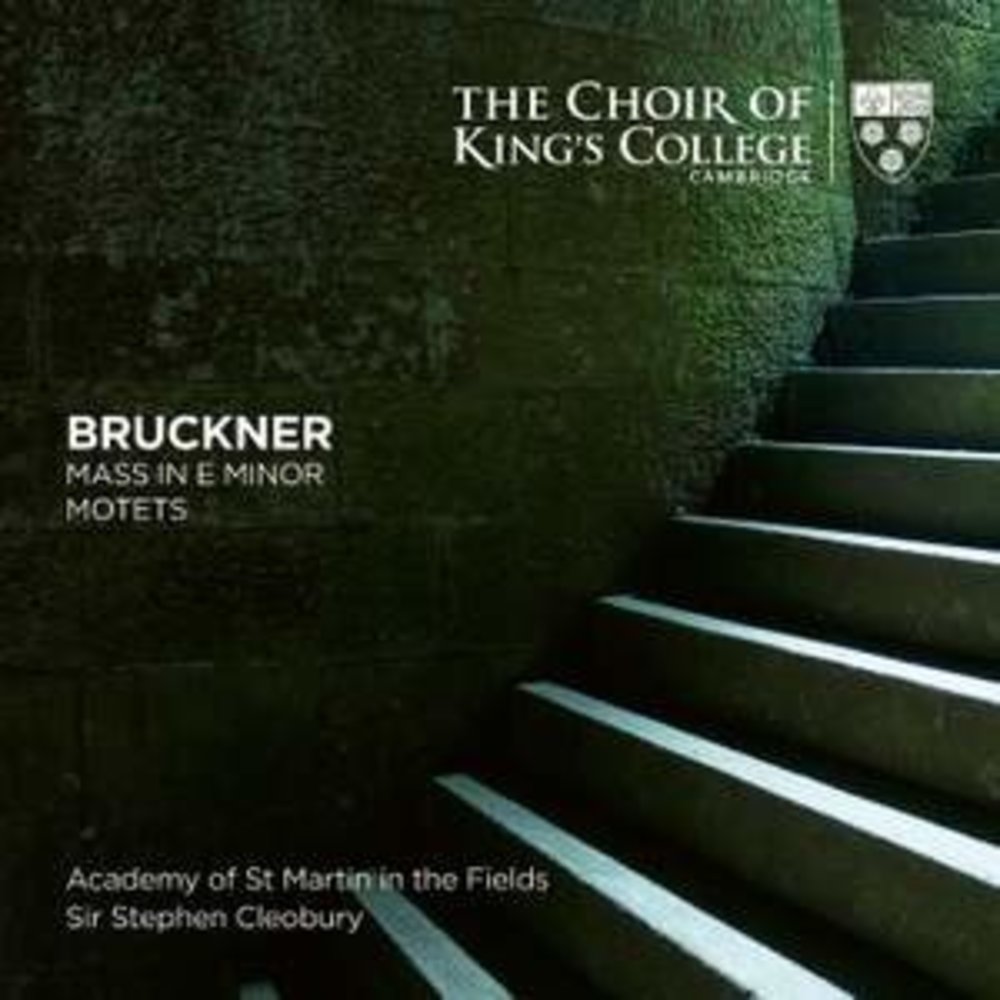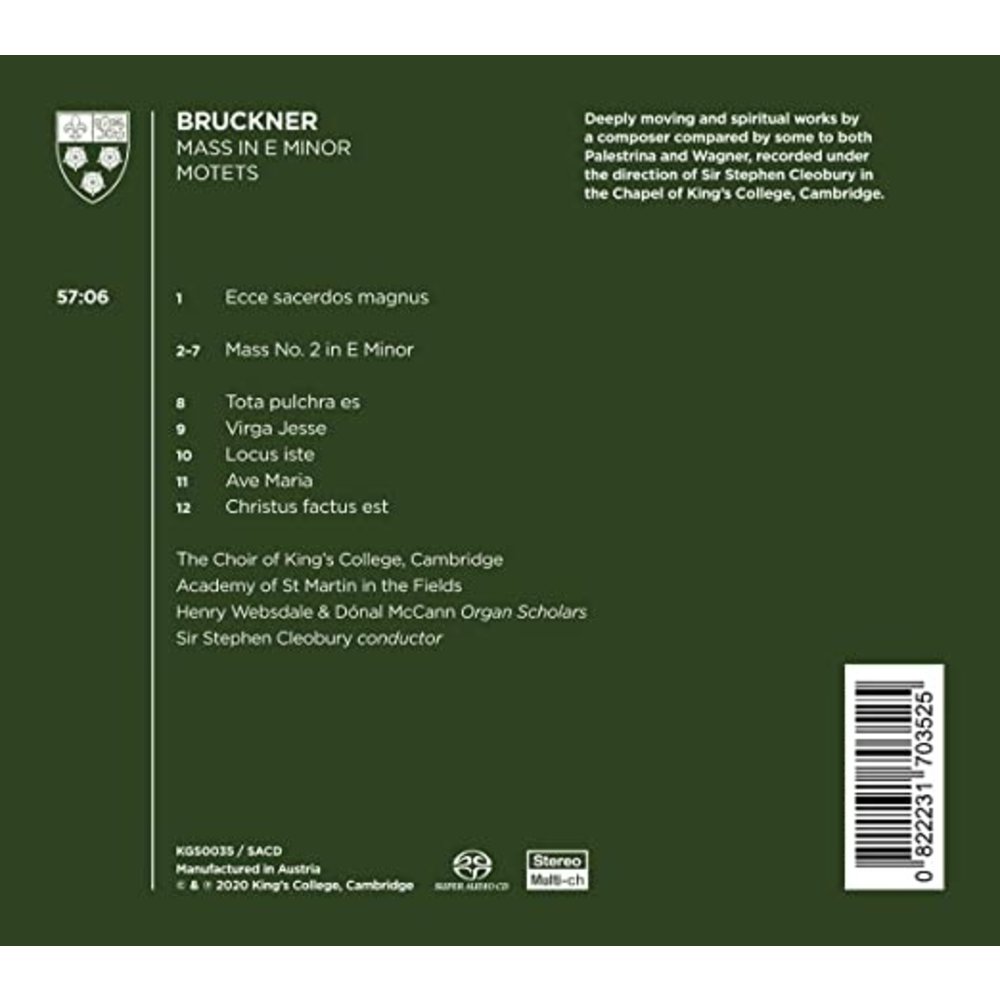 Bruckner: Mass in E Minor, Motets
Academy Of St Martin In The Fields, Choir Of Kings College Cambridge &, Sir Stephen Cleobury
| | |
| --- | --- |
| Componist | Anton Bruckner |
| Label | KINGS COLLEGE CHOIR CAMBRIDGE |
| Aantal | 1 |
| Sku | 3170352124981 |
| EAN | 822231703525 |
Voor de mooiste klassieke muziek...
....ga je naar KLASSIEK.NL
Gratis verzending vanaf € 25,00
Passie voor klassieke muziek!
Beschrijving
Bruckner's E Minor Mass en een selectie van zijn prachtige motetten werden door Sir Stephen Cleobury geselecteerd als zijn laatste album bij King's, dat slechts enkele maanden voor zijn dood werd opgenomen. Misschien wel de diepste en meest spirituele van Bruckners missen, de 'Mass in E minor' is ongewoon in zijn bezetting voor koor, blaas- en koperblazers. Het is hier opgenomen door het Koor van het Koningscollege, Cambridge en de Academy of St Martin in the Fields. Het album wordt begeleid door een speciaal voor Sir Stephen geschreven Appreciation for Sir Stephen, geschreven door Professor Iain Fenlon, en Shades of the Past in Bruckner's Sacred Music - een ander essay in opdracht van Dr. Martin Ennis over Bruckner's werk.