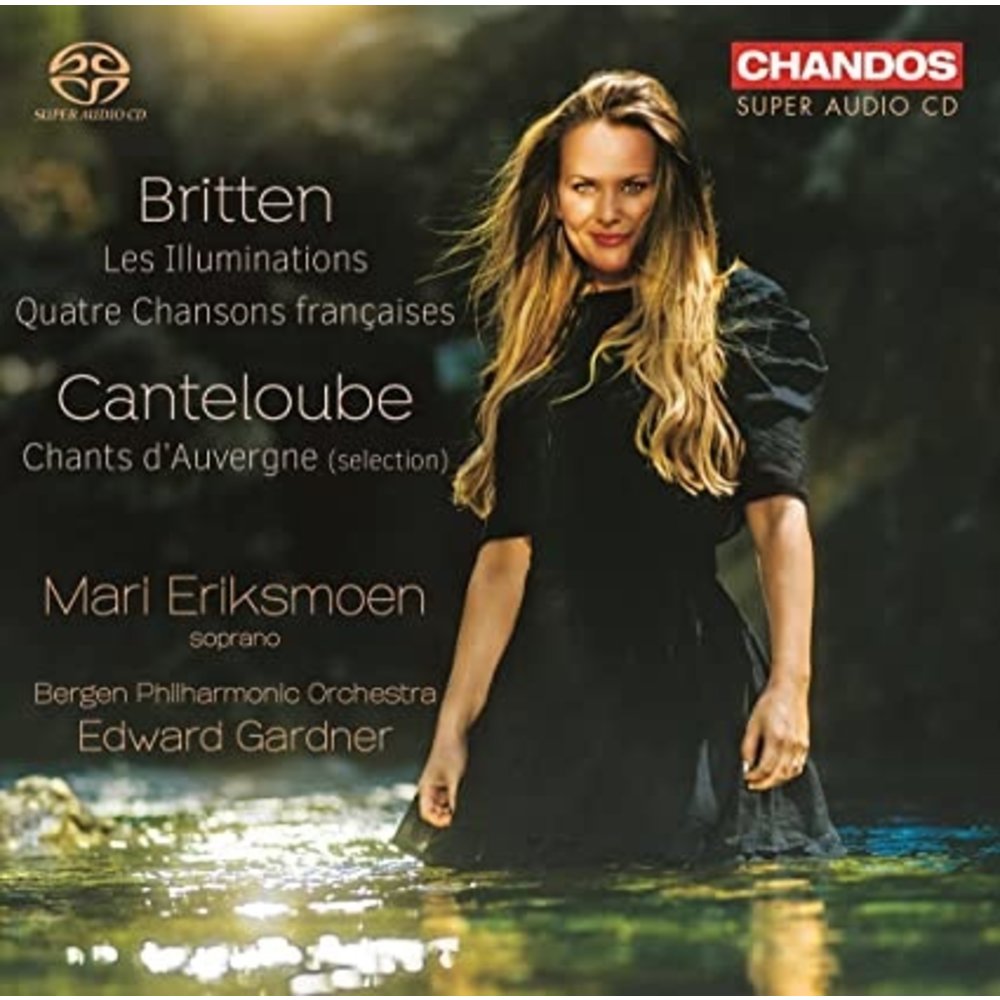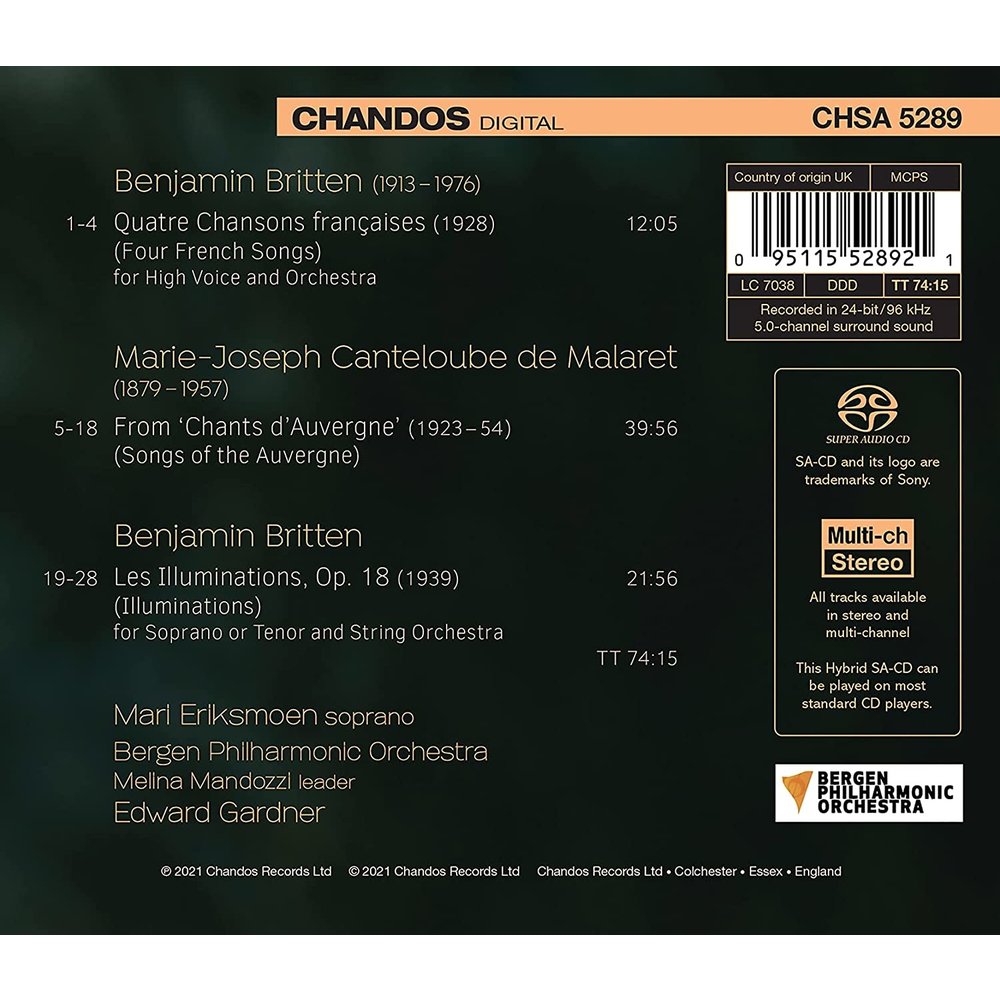 BRITTEN LES ILLUMINATIONS
Bergen Philharmonic Orchestra, Edward Downes, Mari Eriksmoen
| | |
| --- | --- |
| Componist | Benjamin Britten Canteloube,Joseph |
| Label | CHANDOS |
| Aantal | 1 |
| Sku | 1552892127549 |
| EAN | 095115528921 |
Voor de mooiste klassieke muziek...
....ga je naar KLASSIEK.NL
Gratis verzending vanaf € 25,00
Passie voor klassieke muziek!
Beschrijving
Na succesvolle optredens in de Opéra-comique, Parijs, Grand Théâtre de Genève, Oper Frankfurt, Komische Oper Berlin, en Teatro alla Scala, Milaan, is de Noorse sopraan Mari Eriksmoen zonder twijfel een rijzende ster. Op het concertpodium heeft ze onlangs belangrijke optredens gehad met onder andere het Orchestre de Paris, Berliner Philharmoniker, Oslo Philharmonic, en Münchner Philharmoniker. Hier voegt ze zich bij het Bergen Philharmonic Orchestra en Edward Gardner voor een krachtig album met orkestliederen, waarin ze Brittens Les Illuminations en Four French Songs koppelt aan een selectie van Canteloube's onnavolgbare Songs of the Auvergne. Eriksmoen studeerde een jaar in Parijs en blijkt een effectieve en natuurlijke zangeres in de Franse taal te zijn. Zoals ze in haar programmatoelichting vermeldt: "Het is zeer veeleisend om in het Frans te zingen als het niet je moedertaal is, maar ik heb me altijd thuis gevoeld als ik in het Frans zong en koester een emotionele verbondenheid met de Franse taal".