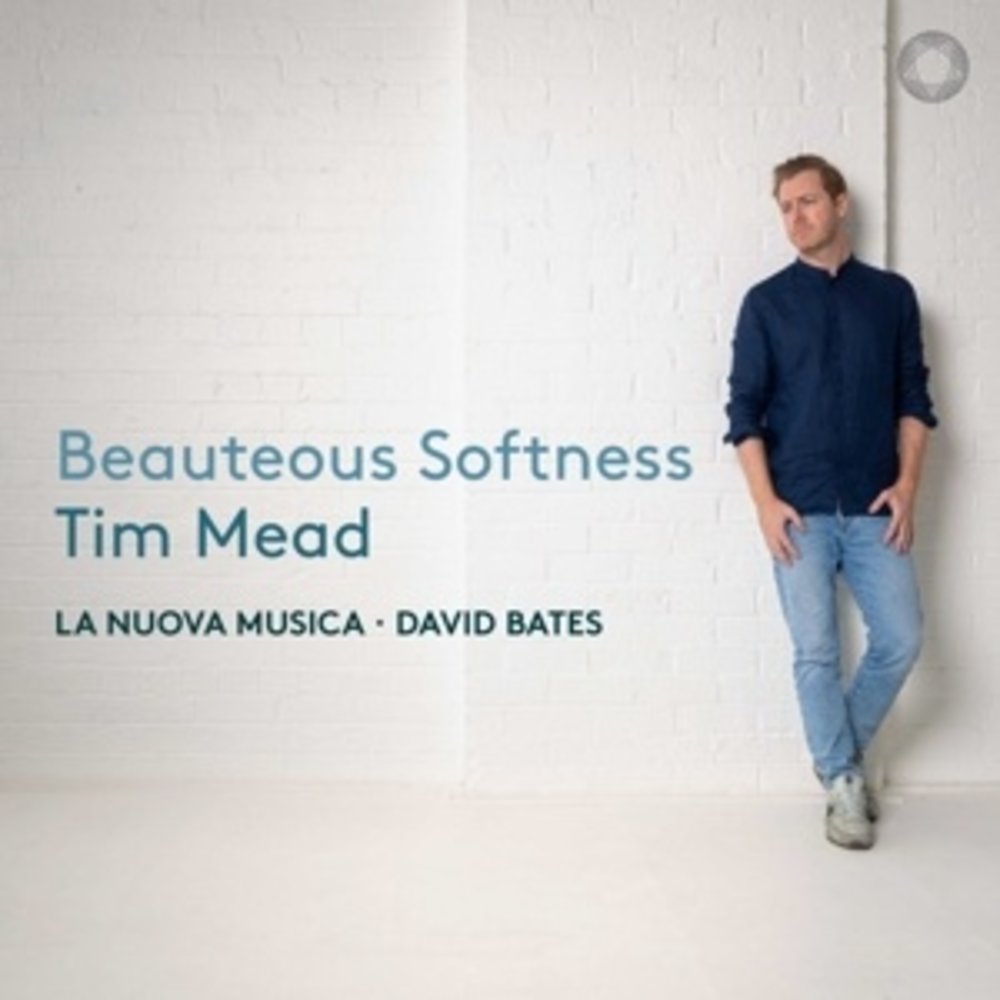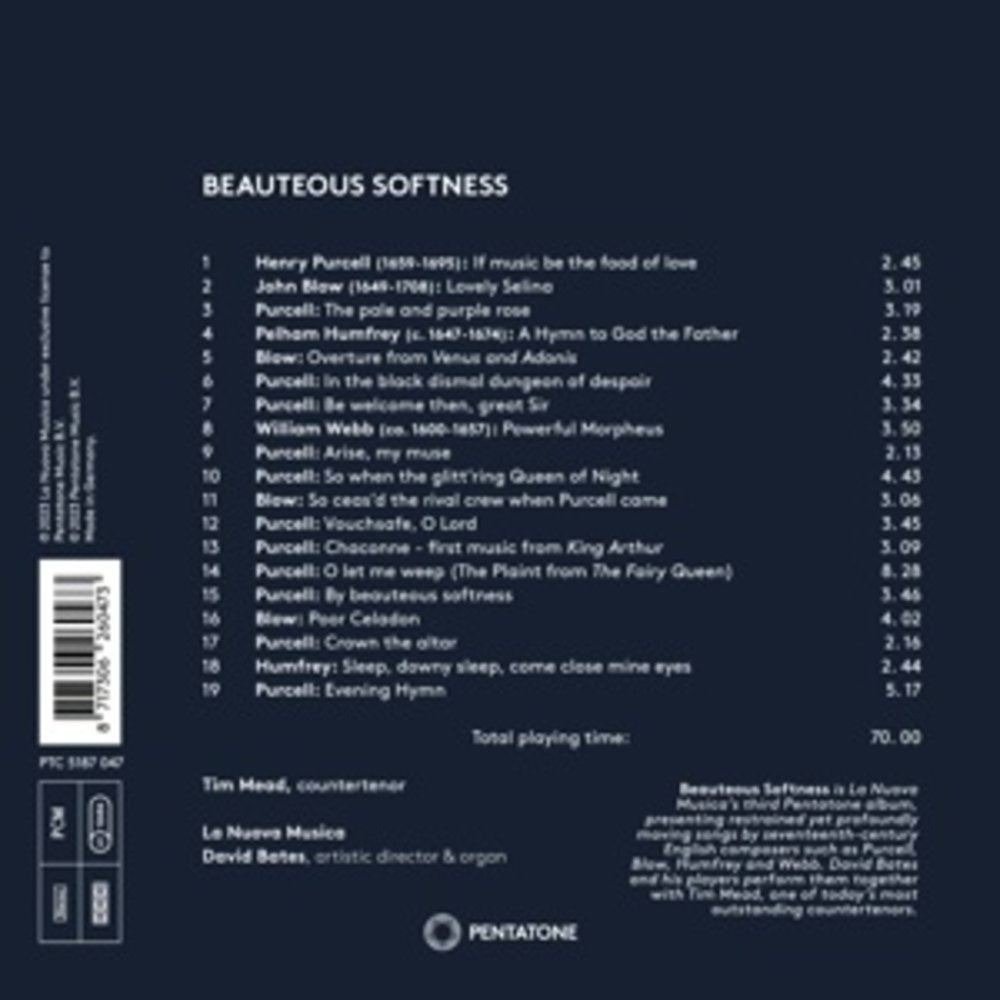 BEAUTEOUS SOFTNESS
David Bates, La Nuova Musica, Tim Mead
| | |
| --- | --- |
| Componist | Henry Purcell Diverse Componisten John Blow |
| Label | Pentatone |
| Aantal | 1 |
| Sku | 5187047PTC |
| EAN | 8717306260473 |
Voor de mooiste klassieke muziek...
....ga je naar KLASSIEK.NL
Gratis verzending vanaf € 25,00
Passie voor klassieke muziek!
Beschrijving
Countertenor Tim Mead presenteert Beauteous Softness, een programma met ingetogen maar diep ontroerende liederen van zeventiende-eeuwse Engelse componisten als Purcell, Blow, Humfrey en Webb, in samenwerking met La Nuova Musica en David Bates. Het album toont ook de rijke muzikale context die de basis vormde waaruit Purcell zijn bekendheid haalde. Tim Mead is een van de meest gewilde countertenoren van vandaag, en keert terug naar Pentatone nadat hij de hoofdrol heeft gespeeld in een complete opname van Händels Messiah (2020). La Nuova Musica en haar artistiek leider David Bates behoren tot de meest uitdagende barokensembles van dit moment. Hun Pentatone debuut met Glucks Orfeo ed Euridice was zowel BBC Music Magazine's Choice als Gramophone Editor's Choice in december 2019, terwijl Händels Unsung Heroes (2021) BBC Music Magazine Recording of the Month was en door Gramophone werd geselecteerd onder de Best Classical Music Albums van 2022.