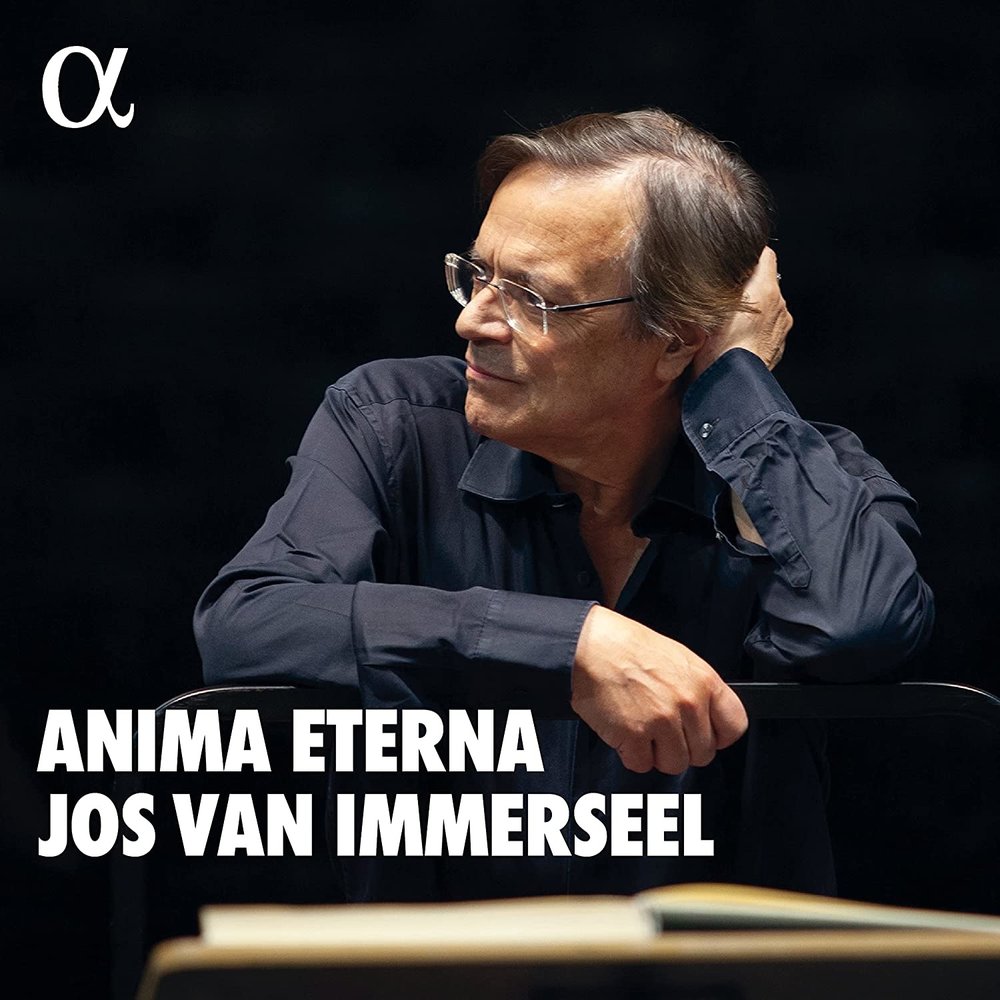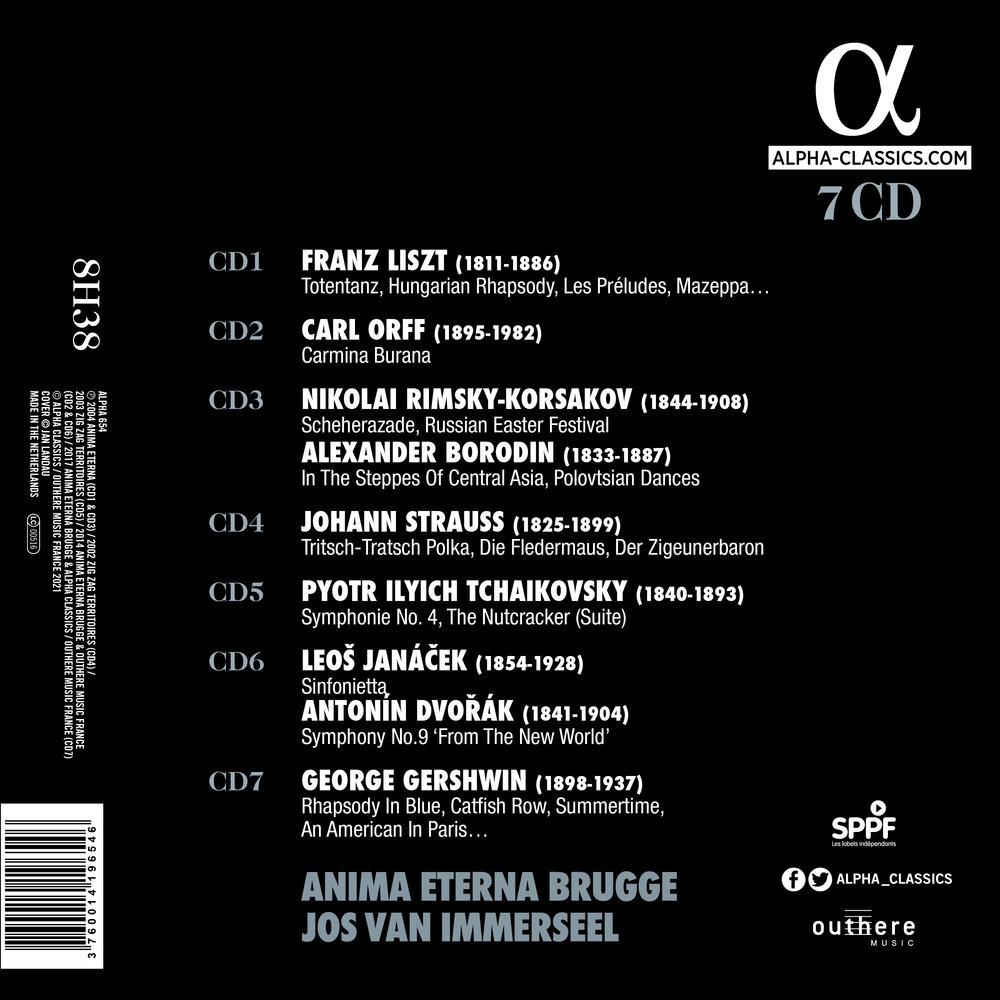 ANIMA ETERNA & JOS VAN IMMERSEEL (7CD)
Anima Eterna Brugge, Jos van Immerseel
| | |
| --- | --- |
| Componist | Diverse Componisten |
| Label | ALPHA |
| Aantal | 7 |
| Sku | 0000654ALPHA |
| EAN | 3760014196546 |
Voor de mooiste klassieke muziek...
....ga je naar KLASSIEK.NL
Gratis verzending vanaf € 25,00
Passie voor klassieke muziek!
Beschrijving
Na een box set gewijd aan negentiende-eeuwse Franse muziek (Alpha, 2015) en een box set met Beethovens symfonieën en ouvertures (Alpha, 2018) presenteren Jos Van Immerseel en zijn ensemble Anima Eterna een verzameling van zeven albums met opnames van grote negentiende- en twintigste-eeuwse componisten van vele nationaliteiten. Of het nu gaat om Liszt met zijn symfonische gedichten, Orff met zijn Carmina Burana of Gershwin met zijn Rhapsody in Blue, allen lijken gedreven door een diepgewortelde drang om de formele grenzen van de orkestmuziek te verleggen door haar te confronteren met andere tradities en muzikale perspectieven en haar zo een universele weerklank te geven.