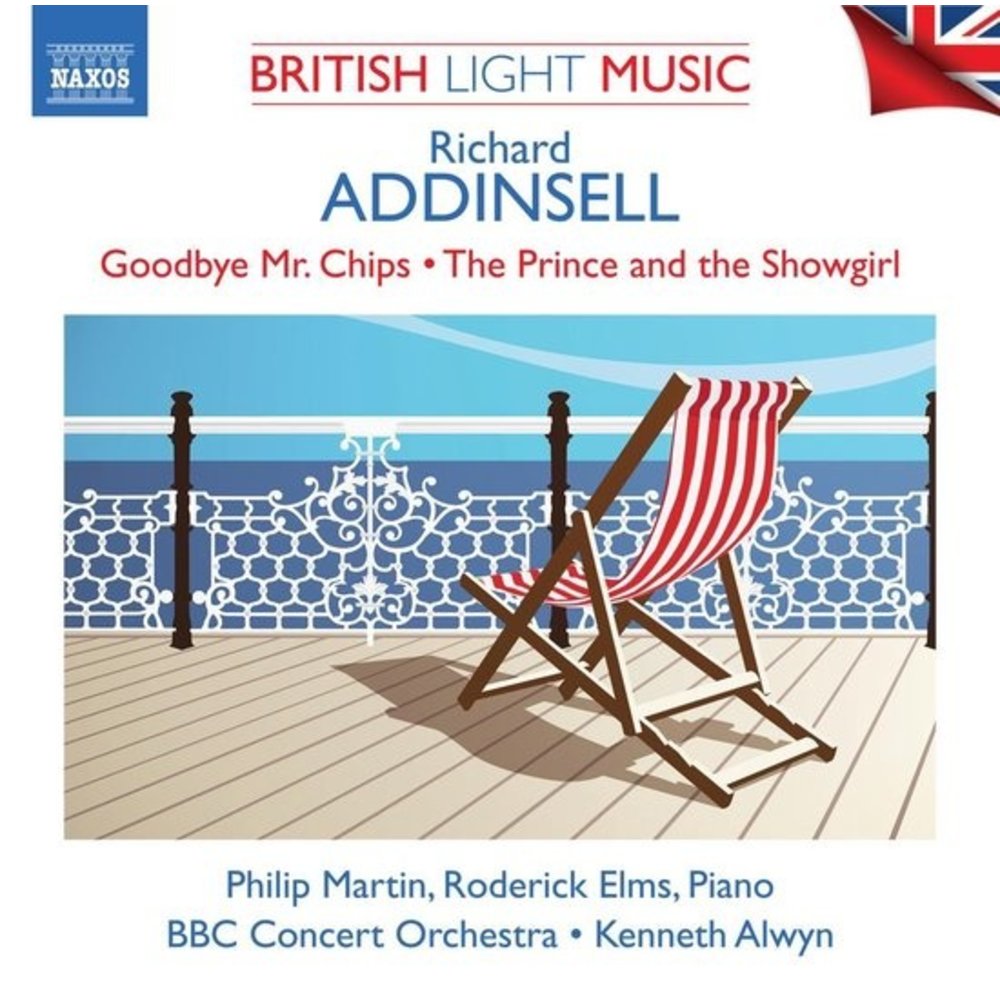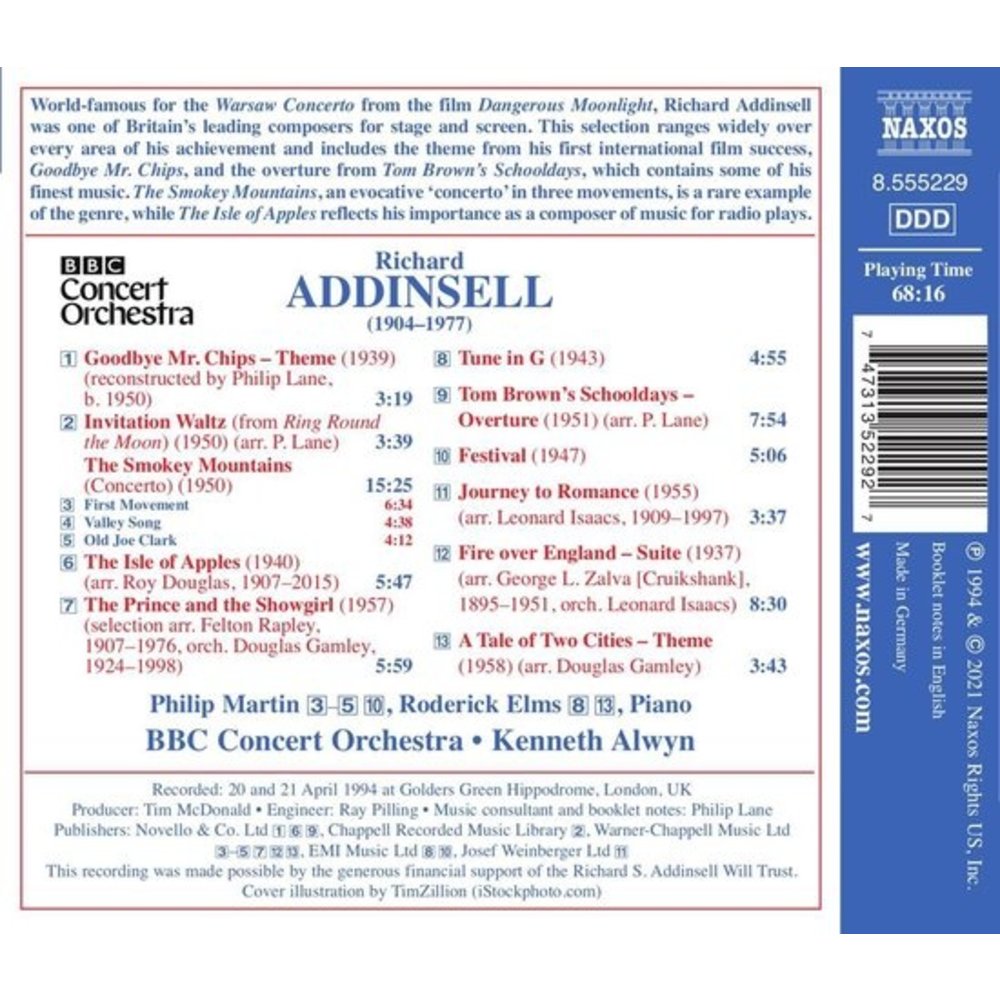 Addinsell: British Light Music, Vol.1
Philip Martin, Roderick Elms
| | |
| --- | --- |
| Componist | Richard Addinsell |
| Label | Naxos |
| Aantal | 1 |
| Sku | 8555229 |
| EAN | 747313522927 |
Voor de mooiste klassieke muziek...
....ga je naar KLASSIEK.NL
Gratis verzending vanaf € 25,00
Passie voor klassieke muziek!
Beschrijving
Richard Addinsell, wereldberoemd door het Warsaw Concerto uit de film Dangerous Moonlight, was een van de belangrijkste Britse componisten voor toneel en scherm. Deze selectie bestrijkt alle aspecten van zijn oeuvre en omvat het thema van zijn eerste internationale filmsucces, Goodbye Mr. Chips en de ouverture uit Tom Brown's Schooldays, die enkele van zijn beste muziekstukken bevat. The Smokey Mountains, een evocatief 'concerto' in drie delen, is een zeldzaam voorbeeld van het genre, terwijl The Isle of Apples zijn belang als componist van muziek voor hoorspelen weerspiegelt.