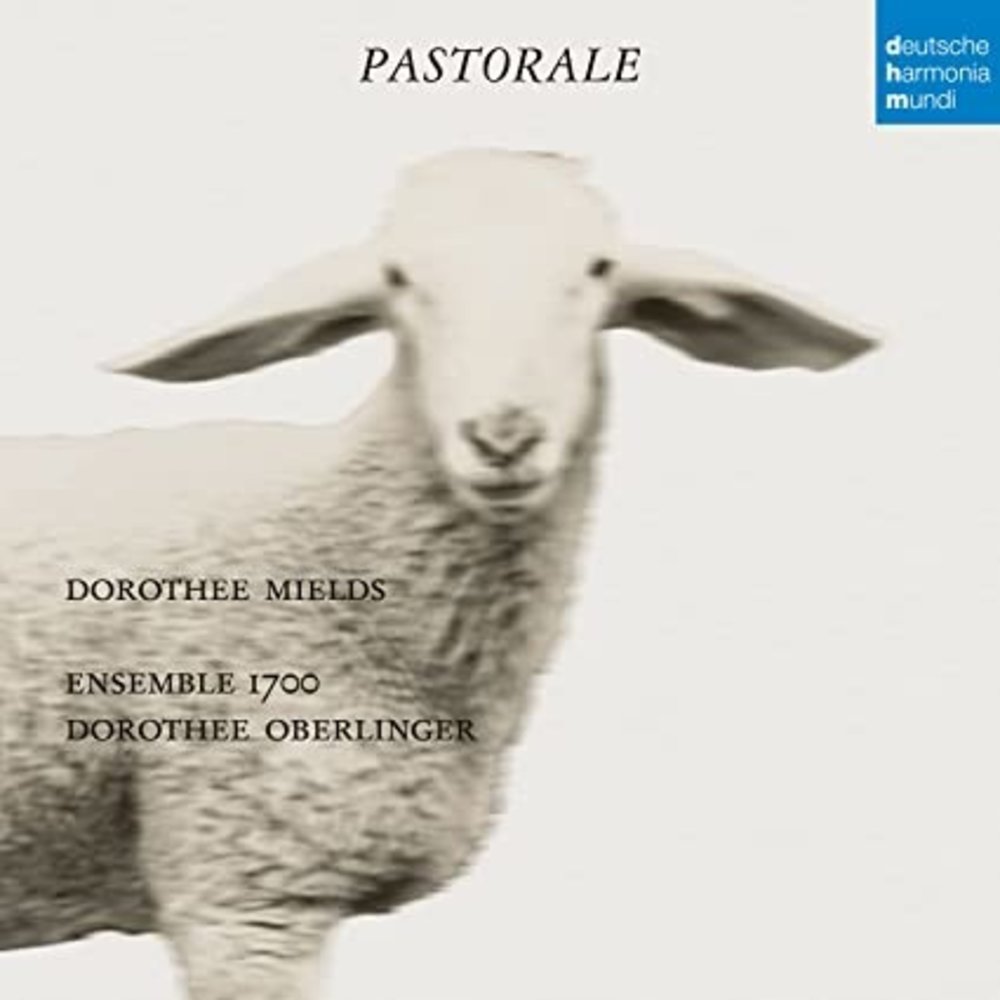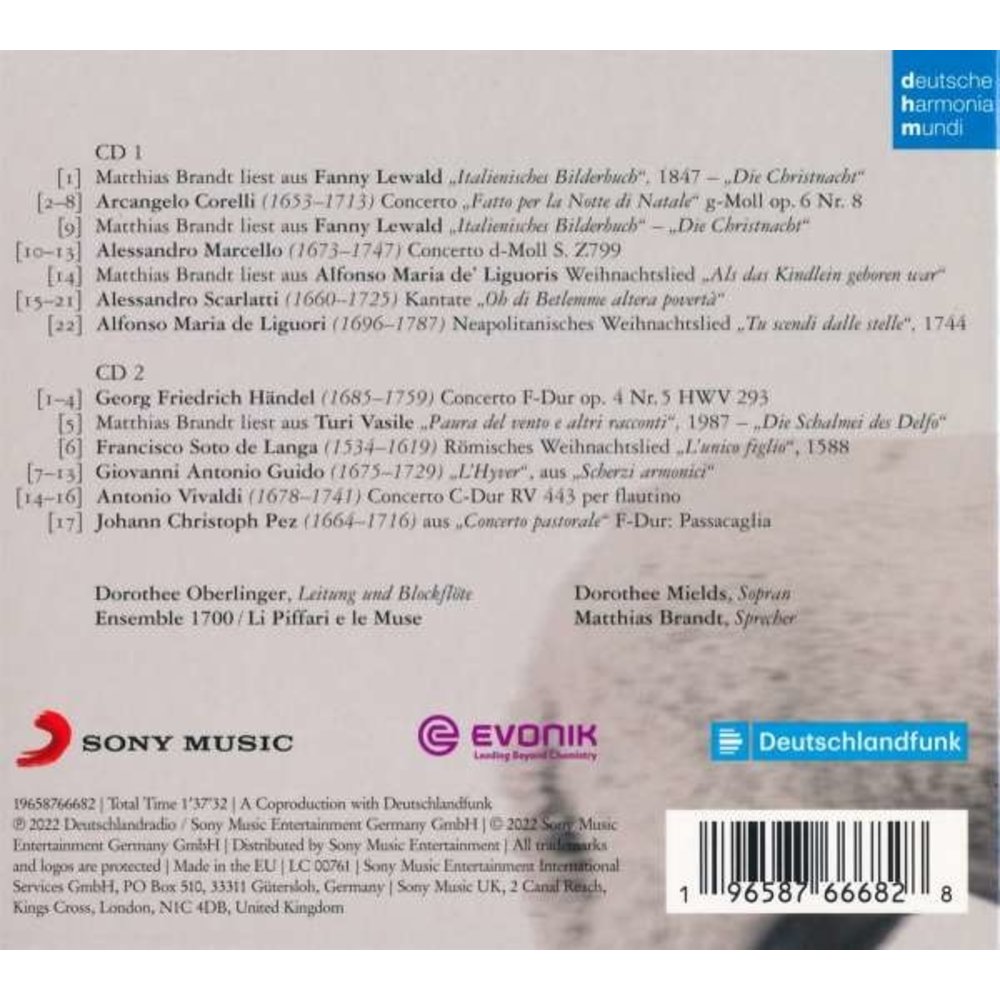 PASTORALE
Dorothee Mields, Dorothee Oberlinger
| | |
| --- | --- |
| Componist | Diverse Componisten |
| Label | Deutsche Harmonia Mundi |
| Aantal | 1 |
| Sku | 004526219658 |
| EAN | 196587452629 |
Voor de mooiste klassieke muziek...
....ga je naar KLASSIEK.NL
Gratis verzending vanaf € 25,00
Passie voor klassieke muziek!
Beschrijving
Dorothee Oberlinger presenteert een kleurrijk Italiaans kerstalbum met Pastorale". Ze wordt ondersteund door sopraan Dorothee Mields, het Li Piffari e le Muse, haar Ensemble 1700 en de acteur Matthias Brandt als verteller van bijzondere Italiaanse kerstverhalen. Het waren de herders die voor het eerst hoorden van de geboorte van de Heiland. In de Italiaanse steden leeft dit verhaal tot op de dag van vandaag voort in de kerstgebruiken. Zelfs in de barokperiode werden componisten als Corelli, Marcello, Händel, Vivaldi of Guido geïnspireerd door de pastorale klanken van de piffari, die met Kerstmis uit de bergen naar de steden Rome of Napels kwamen en op hun traditionele instrumenten zoals de doedelzak en de draailier, de piffero, de fluit en de viool muziek maakten. In haar kerstalbum "Pastorale"combineert Dorothee Oberlinger werken van Arcangelo Corelli, Alessandro Scarlatti, Giovanni Guido, Antonio Vivaldi, Georg Friedrich Händel en Johann Christoph Pez met de traditionele melodieën van de Piffari tot een uitbundig kleurrijk muzikaal arragnement van het Italiaanse kerstfeest. De muziekschildering wordt geïllustreerd door de baroksopraan Dorothee Mields , Oberlinger 's Ensemble 1700 en de Italiaanse fluiters van Li Piffari e le Muse."