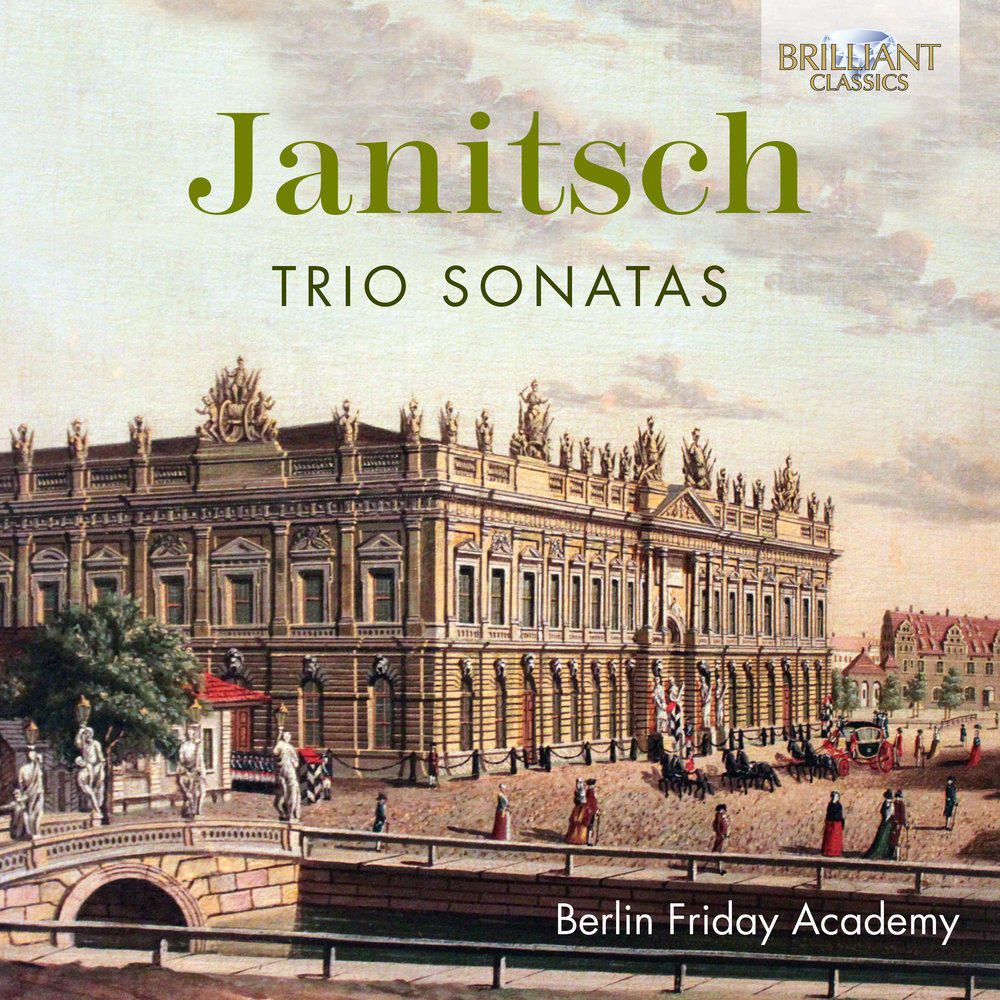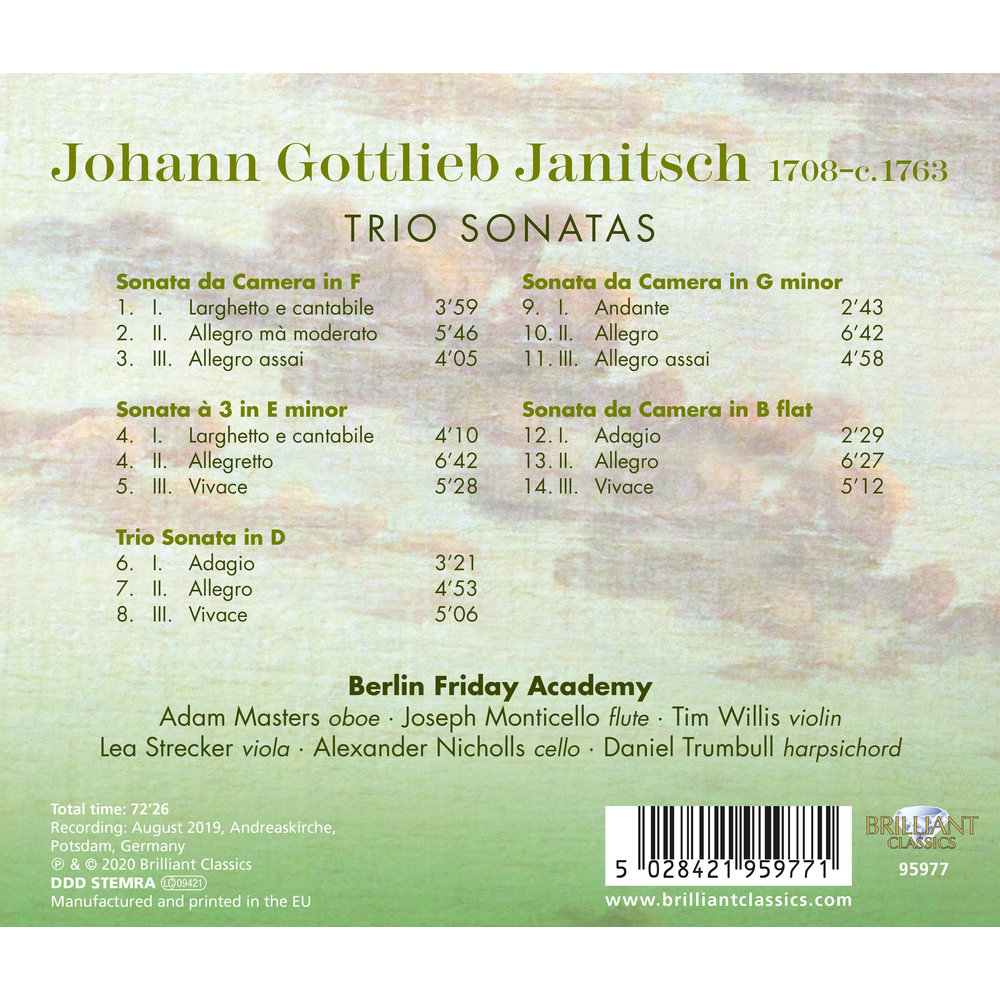 Janitsch: Trio Sonatas
Berlin Friday Academy
| | |
| --- | --- |
| Componist | Janitsch |
| Label | Brilliant Classics |
| Aantal | 1 |
| Sku | 95977 |
| EAN | 5028421959771 |
Voor de mooiste klassieke muziek...
....ga je naar KLASSIEK.NL
Gratis verzending vanaf € 25,00
Passie voor klassieke muziek!
Beschrijving
Johann Gottlieb Janitsch (1708-ca 1763) was in het midden van de achttiende eeuw een van de belangrijkste musici van Berlijn. De Pruisische hoofdstad groeide toen snel in bevolking en rijkdom, goed op weg om een van de grote culturele centra van Europa te worden. Janitsch stond toen vooral bekend om zijn kamermuziek, waarvan de stijl, een bijzondere Berlijnse versie van de late barok (of vroege preklassiek), vaak wordt omschreven als galant of empfindsam, wat 'gevoelig' of 'expressief' betekent. Janitsch richtte een 'academie' op, een muziekclub die regelmatig bijeenkwam voor repetities en gelegenheidsconcerten. Janitsch's Friday Academy-naam voor de dag van de week waarop ze elkaar ontmoetten - betrof zowel amateur- als professionele musici, die sonates en concerten uitvoerden, en Italiaanse aria's en cantates. Nadat Frederik in 1740 zijn vader als koning had opgevolgd, verhuisde Janitsch met zijn Vrijdagacademie mee naar het hof in Berlijn. De Berlijnse Vrijdagacademie (vernoemd naar Janitsch!) is een in Berlijn gevestigd ensemble dat bestaat uit jonge spelers uit de hele wereld - een groep gepassioneerde, historisch geïnspireerde musici die streven naar schoonheid door middel van de uitvoering, opname en wetenschappelijke discussie van achttiende-eeuwse muziek.